16 Best Restaurants To Take Kids At Disney World
From Epcot to Magic Kingdom, these are our faves.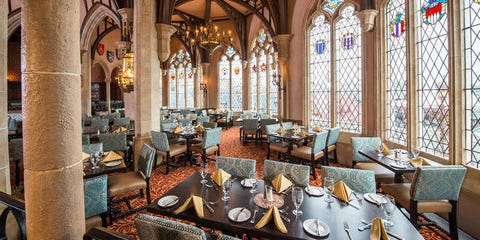 Traveling to Walt Disney World with children is a rite of passage for many parents. Seeing the wonder and joy in your kids' faces as they experience the happiest place on Earth has got to be up there in the "family memories" hall of fame—but that doesn't mean a veritable meltdown can't ensue at any given moment. The key to curbing those often-hanger-related pains? Finding a place where both kids and adults can enjoy a good meal. As veterans of many, many, many Disney trips, we present our favorite places to find Disney delicacies to satisfy both parents and little ones alike.