Rules You Probably Didn't Know 'Chopped' Contestants Have To Follow
Here's how to avoid the chopping block.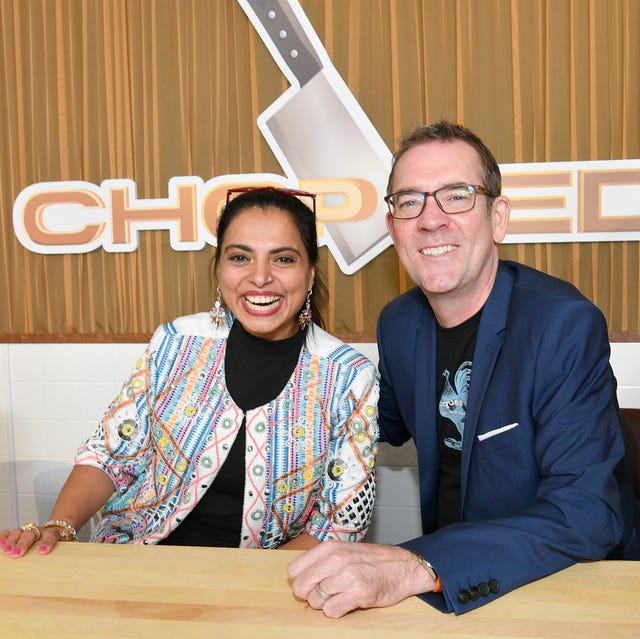 Dia Dipasupil
Getty Images
Of all the Food Network shows, Chopped has a pretty simple concept: Four contestants duke it out in an appetizer, entrée, and dessert round. Oh, and they have to incorporate mystery ingredients into each dish...and they only have 30 minutes. Easy as pie, right? After more than 49 seasons, the show has proven how addictive this concept is and, as a result, it's become a Food Network staple. But what goes on behind-the-scenes? We tracked down everything you probably didn't know about being a contestant on the iconic cooking show.