Specialty: Steak
John Schenk knows good steak. He's been the corporate executive chef for Strip House for four years, overseeing a juicy empire of beef. Schenk didn't leap to culinary stardom overnight — this chef put in years of hard work, earning his delicious reward.
Schenk, a Buffalo native, worked in various kitchens across the country, as well as in Kenya and France, before landing in New York City. Where? Alfred Portale's Gotham Bar and Grill; not a bad start in a city that's infamously tough on both restaurants and chefs.
In 1992, Schenk moved on to West Broadway, a restaurant that was struggling before his arrival. Shortly after becoming executive chef, Schenk earned the restaurant a three-star review from the New York Times. Overseeing a transformation that the Times saw as "nothing short of the restaurant miracle of 1992," Schenk delivered a menu on which "virtually all of his dishes detonate with flavor."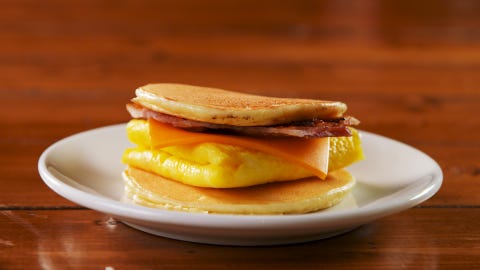 After his turn at West Broadway, Schenk spent time at various Manhattan kitchens, including Monkey Bar, where, in 1995, he was named one of Food & Wine's Best New Chefs. Two years later, Schenk ventured out on his own, opening Clementine. Enjoying a warm opening reception, Schenk ran the show at this reasonably priced downtown eatery until 2000.
The next big step for this talented chef was moving on to Strip House, taking on the role of executive chef at this national brand. Moving to Houston, Schenk oversaw the menu and operations of the famous steak house. In 2006, he was named corporate executive chef and now oversees Strip House restaurants in New York, New Jersey, Florida, Las Vegas, and, of course, Texas.
This content is imported from OpenWeb. You may be able to find the same content in another format, or you may be able to find more information, at their web site.