Specialty: New American cuisine
In a gutsy move that would influence his career for years to come, Govind Armstrong convinced Wolfgang Puck to give him a job at Spago, his flagship restaurant. It was only 1982. Armstrong was 13 years old, and it was his first job.
Spago, the eatery that launched a thousand imitators, was perhaps the birthplace of Californian cuisine, and Puck's lessons weren't forgotten by young Armstrong. Even today, chef Armstrong's cooking bears the hallmarks of high-quality seasonal ingredients.
After Spago, Armstrong worked his way through some of the country's best restaurants, including the famed City Restaurant, Nancy Silverton's Campanile, Joachim Splichal's Pinot Hollywood, and Postrio, another Wolfgang Puck establishment. In between these stints, the young chef traveled Europe, learning from the best, including Juan Mari Arzak at his eponymous Arzak in Spain.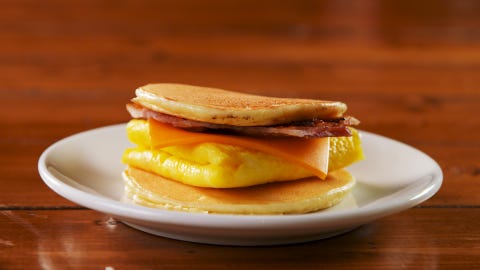 Shortly after returning to the United States, Armstrong opened a restaurant in Beverly Hills with friend Ben Ford. Chadwick, named for the leading pioneer in organic farming, championed green growing principles: Dishes included produce grown from its own garden.
Table 8, Armstrong's next restaurant, was opened in 2003 after the closing of the short-lived Chadwick. Keeping the same organic and seasonal principles, Table 8 also incorporates small plates, allowing Armstrong to fully showcase his California cuisine.
With a smaller selection focused on quality, Table 8's well-honed menu puts the spotlight on straightforward flavors. This high standard is reflected in the cocktail menu as well, where seasonal favorites include a pomegranate martini. In 2006, Armstrong opened a second Table 8 location in Miami.
Building on the success of Table 8, Chef Armstrong released his first cookbook in 2007, Small Bites, Big Nights.
His latest venture has reinvented the Los Angeles Table 8 location into a new eatery, 8oz Burger Bar, giving burgers a haute-cuisine makeover in a casual atmosphere.
Fun fact: Armstrong owns and rides a vintage BMW motorcycle.
This content is imported from OpenWeb. You may be able to find the same content in another format, or you may be able to find more information, at their web site.