Specialty: Progressive American cuisine
Charlie Palmer has come a long way from the rolling fields and farmlands of Smyrna, NY, where he grew up. Now a culinary tycoon, his name is synonymous with success: Palmer owns more than 10 restaurants, a hotel, and a wine retail chain.
Chef Palmer trained at the prestigious Culinary Institute of America, and then spent some time in France, working and studying under George Blanc and Alain Chapel, two of France's greatest chefs. Upon his return to the United States, Palmer spent a short period of time at a Westchester country club, further honing his skills and developing his own sense of style without the pressure of reviews or press.
When Palmer stepped out onto the New York City restaurant scene, it was with a bang. He was appointed executive chef at the elegant River Café, and his cuisine quickly turned heads, earning three stars from the New York Times. His ability to develop the restaurant went beyond mere menus, extending to the personnel: Palmer spotted, hired, and trained now-famous chefs Michael Mina and Diane Farley, among others.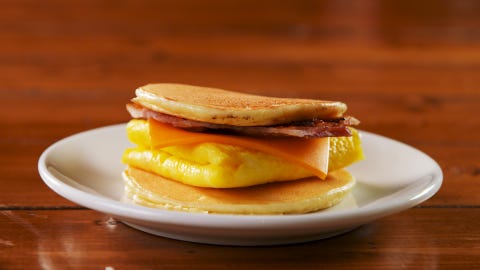 With grander plans in mind, Palmer left the River Café in 1986. Two years later, he opened what would be the start of an empire: Aureole, on the Upper East Side of Manhattan. Despite being far from the farms of upstate New York, Palmer never forgot his heritage, cultivating relationships with local growers and farmers and making sure to bring the freshest ingredients and artisanal products to his restaurants' tables.
Hot on the heels of Aureole's opening came Palmer's second three-star New York Times review, followed by the openings of several new ventures: Metrazur in Grand Central Terminal, a second Aureole in Las Vegas, and Charlie Palmer Steak in Washington, D.C. Since then, his culinary empire has expanded with further locations, as well as Next Vintage, his chain of retail wine stores.
It should go without saying that this type of success doesn't come without serious accolades: During his many years in the culinary business, Palmer has been honored by the James Beard Foundation twice, including being named New York's Best Chef in 1997. In between launching and running new restaurants, Palmer has found time to write three cookbooks, including The Art of Aureole, in 2003.
Fun fact: Charlie Palmer was a linebacker for his high school football team.
This content is imported from OpenWeb. You may be able to find the same content in another format, or you may be able to find more information, at their web site.