Specialty: New American cuisine
Julian Alonzo wiggled his way into the exclusive kitchens of Manhattan's Montrachet when he was sixteen years old: As part of a special high school internship program, his kitchen work allowed him to earn school credit. The French Culinary Institute was Alonzo's next stop on his way to chefdom, and when not in class, he was hard at work at La Caravelle, one of the city's premiere French restaurants.
After graduation, Alonzo spent four years overseas, gaining new experiences and meeting other chefs. During his time abroad, the chef made sure to spend time in the famed kitchens of Paris's Guy Savoy.
Having satiated his wanderlust, Alonzo came home to New York City and took a position as sous chef at Sea Grill. Before leaving for an executive chef position at Café Centro, he had been promoted twice. His star was on the rise. Alonzo's work at Café Centro earned plaudits from Crain's New York Business and an invitation to cook at the James Beard Foundation.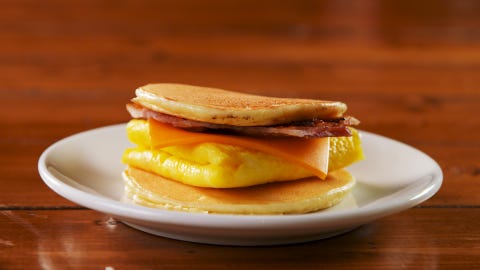 When Patina Restaurant Group, owners of both Sea Grill and Café Centro, planned to open a new restaurant, Alonzo jumped at the opportunity, moving on to the kitchens of Brasserie 8 1/2. Housed in the Seagram Building, the restaurant's highly designed and even futuristic interior needed a bold menu. Alonzo stepped up to the challenge, creating innovative and vibrant contemporary dishes influenced by the classic French brasserie menu, but fitted for a modern space and atmosphere.
Despite his many hours at Brasserie 8 1/2, Alonzo found other ways to contribute to the nightlife of New York City, becoming an investor and consultant for the highly anticipated club BLVD, which opened in 2004.
This content is imported from OpenWeb. You may be able to find the same content in another format, or you may be able to find more information, at their web site.