Delish's Food Fails Of 2017 Are Totally NSFW
SHIELD YOUR EYES, CHILDREN!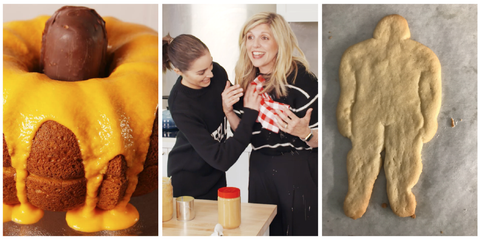 When you're cooking 50+ recipes a week, there are bound to be a few mishaps. This year's, as trolls were quick to point out, tended to be strangely phallic. Or just plain disturbing. You've been warned.
1
The Time A Recipe Video Almost Got An 'X' Rating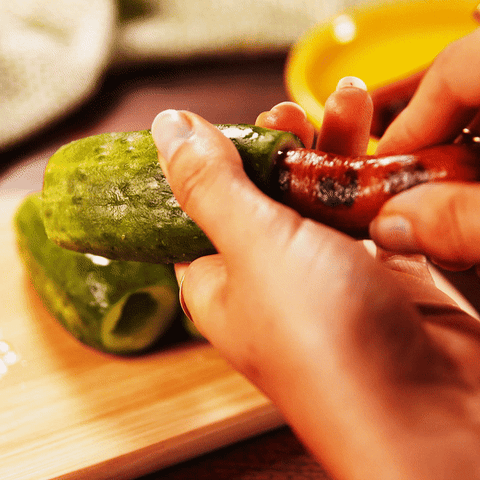 Normally, when someone says a recipe's "pornographic," they mean it's so hot you can't stand it. Here, we were literally debating whether to blur out the action entirely. Instead, we put it on loop, so it can mortify you until the end of time.
Of course, if that gif's got you craving a Pickle Dog, who are we to hold you back? Get the recipe on Delish.
2
The Time We Tried To Make 'Drake On Pancakes' Happen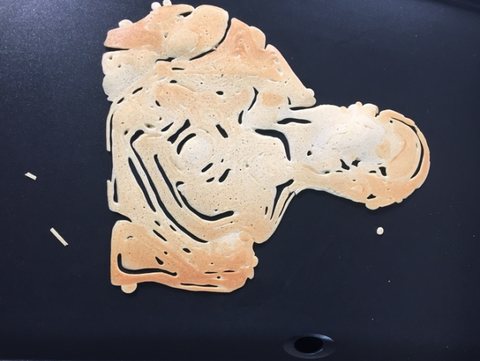 3
The Time We Found All Those Missing Springform Pan Bottoms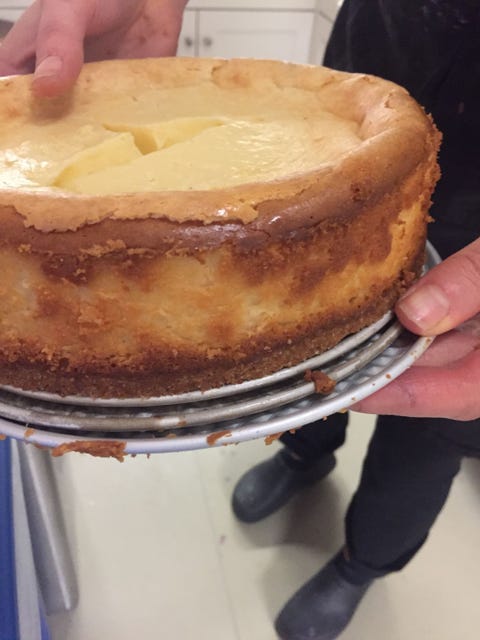 4
The Recipe That Was Too Gross To Post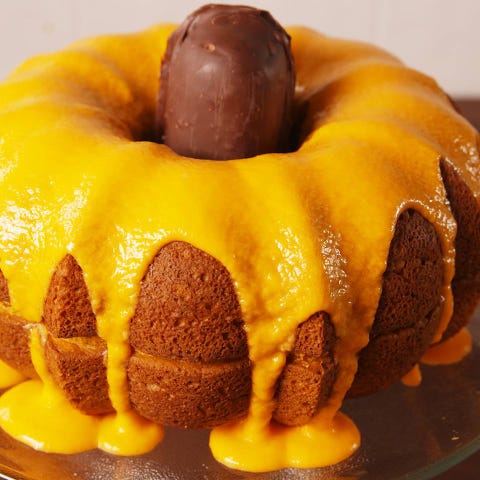 A chocolate-covered Twinkie seemed like the perfect "stem" on a pumpkin bundt cake — until someone dry-heaved when they saw an editor making this video. As soon as someone uttered "prairie dogging it," we couldn't unsee it. So this one never saw the light of day.
5
The Time We Crushed A Spoon Like Your Fragile Hopes & Dreams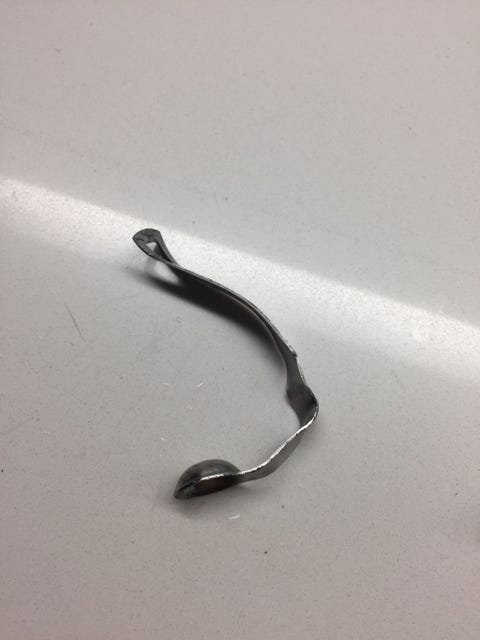 Little measuring spoon, we hardly knew ye ... before we let you fall down the drain and meet your demise, courtesy of the garbage disposal.
6
The Time We Had To Make Dessert On The Road
7
The Time We Scarred An Entire Generation With A Single Recipe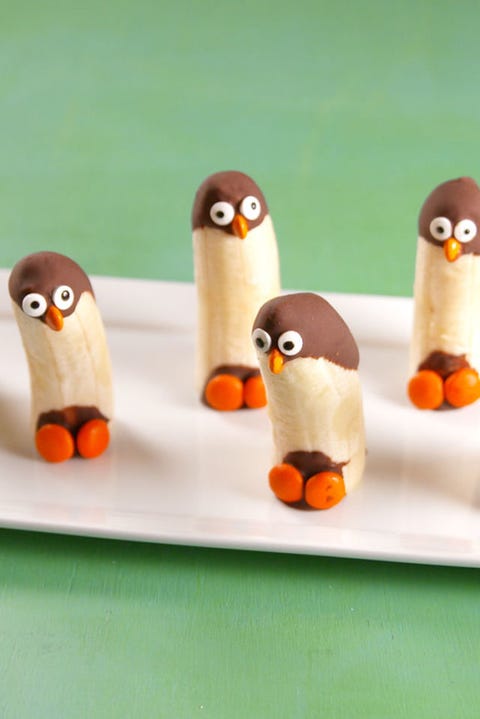 Everybody on staff raved about these precious little banana penguins. Then the video was posted on Facebook, and within seconds, our commenters had a VERY different p-word to describe them.
8
The Time Turboman Became Baymax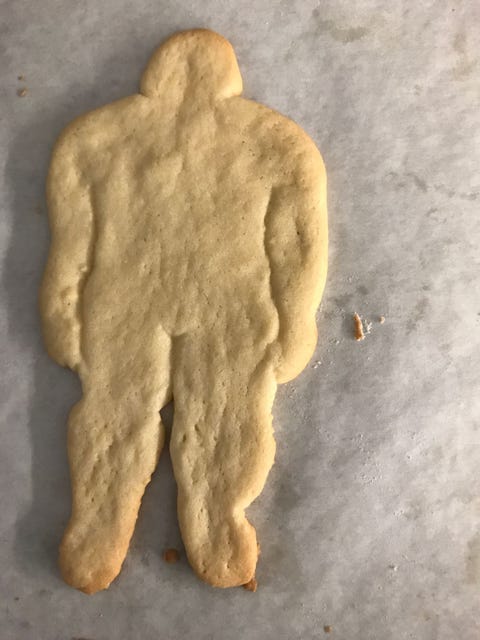 Arnold really bulked up at the gym. (And, sadly, our homage to Jingle All The Way didn't quite work out, but when that Big Hero 6 sequel comes out, we're ready for it.)
9
That Time We Tried To Bake Edible Cookie Dough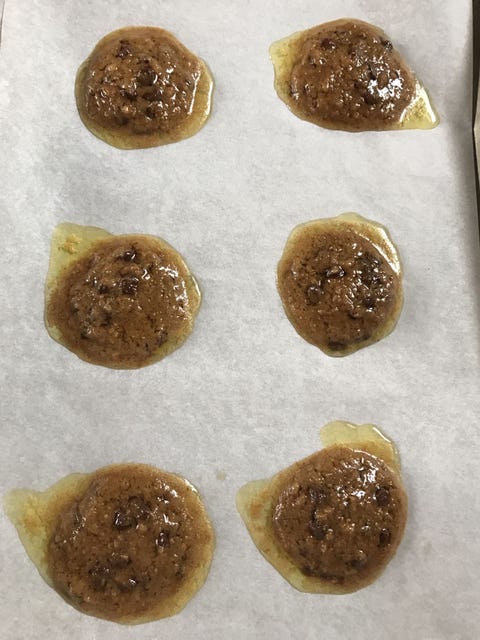 Crushed graham crackers are an excellent substitute for flour in edible cookie dough, but as actual cookies? Eh, not so much.
10
The Time Olivia Culpo Helped Us Clean Up Our Act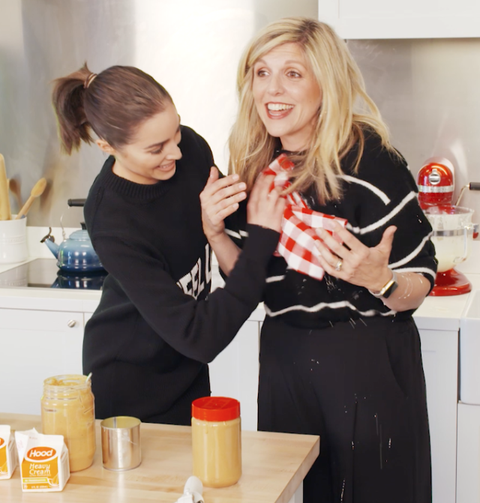 Miss Universe had no idea what she was getting herself into when she stopped by The Mash-Up. Turns out, neither did we, when heavy cream erupted, splattering editor Jo Saltz. Culpo came to her rescue, but Saltz's sweater was never the same.
RIP, sweater.