We earn a commission for products purchased through some links in this article.
10 Best Bread Makers For Making Delicious Loaves At Home
Here's how to bake bread even Paul Hollywood would be proud of...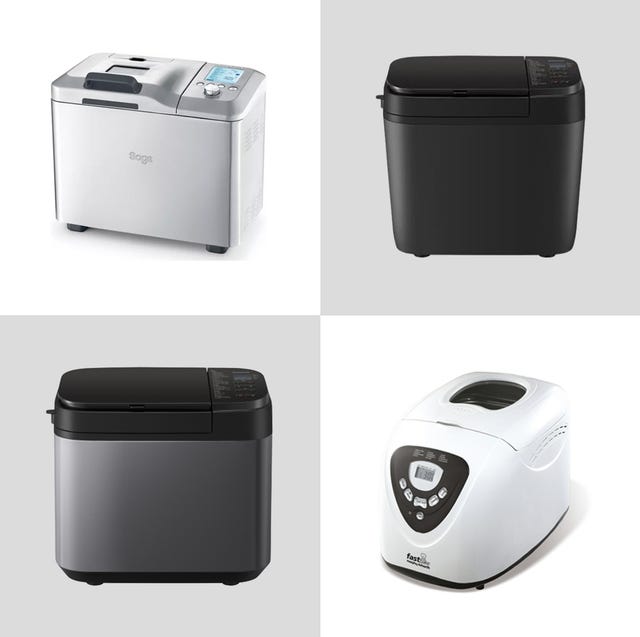 The homely smell of warm, freshly baked bread will always be our favourite. You just can't beat it, can you? If you fancy waking up to a crusty, pillowy loaf each morning, it's time to get yourself a bread maker and turn your kitchen into a bijou bakery.
We've found the best bread makers on the market, from affordable no-frills models that turn out traditional white and wholemeal loaves in a few hours to jazzier, pricier machines that can also make speciality breads like brioche and sourdough, as well as pizza and pasta dough, cake, jam and even yoghurt!
What should I look for when buying a bread maker?
There's no need to spend a fortune for a decent bread maker that'll do its main job well, but baking aficionados may be willing to splash a bit more cash on a model with lots of helpful innovative features.
If you fall into the latter camp, put an automatic ingredient dispenser at the top of your wish list. This small basket stores yeast, chocolate chips, fruit, nuts and more before dropping them into the mixing bowl at the right time in the kneading process. No stop-and-start manual labour required!
Delay timers are handy too, should you want to set your bread maker to start kneading your pre-prepared ingredients while you sleep or are on your way home. Similarly, a keep warm function will keep your bread warm for up to an hour after baking finishes.
How we test
We put a range of bread makers to the test, firstly by baking a white loaf using both our own recipe and any supplied by the manufacturer. We repeated this trial for wholemeal bread and tried out the quick bake and gluten-free settings too. We also made strawberry jam, where possible.
During each test, we noted how intuitive the controls felt to use, how long each program took and whether the bread maker offered good value for money. You'll find the 10 that earned our floury thumbs up below.
Ready, steady, bake!