50 Best Chicken Thigh Recipes
Take a break from breasts for a while.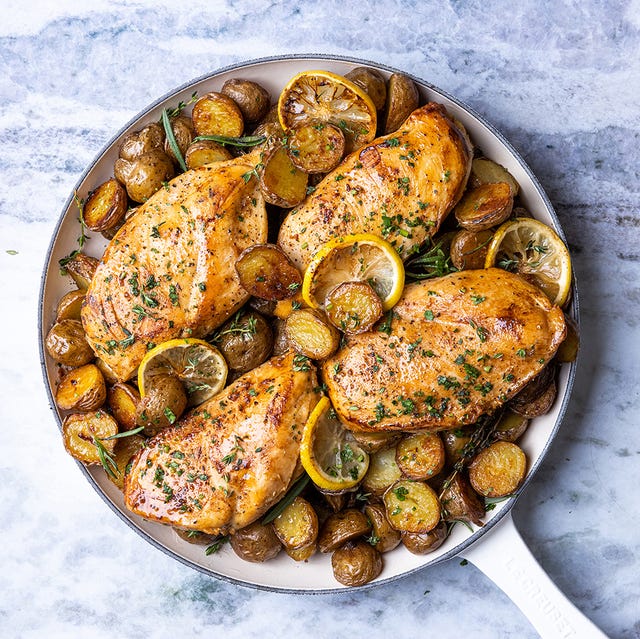 We're making a case for bone-in skin-on chicken thighs. Ok we'll say it - we think they're all around better than boneless skinless chicken breasts. The reason? Just a little more fat! As we all know, fat = flavor. Plus, is there anything more delicious than crispy chicken skin? Want crazy good flavor? Cook with chicken thighs instead of breasts. You won't be sorry. And as long as you have dinner on the mind, check out our best easy weeknight dinners and pasta dinners that never disappoint.