54 Totally Delicious Gluten-Free Recipes
We're breaking up with gluten forever.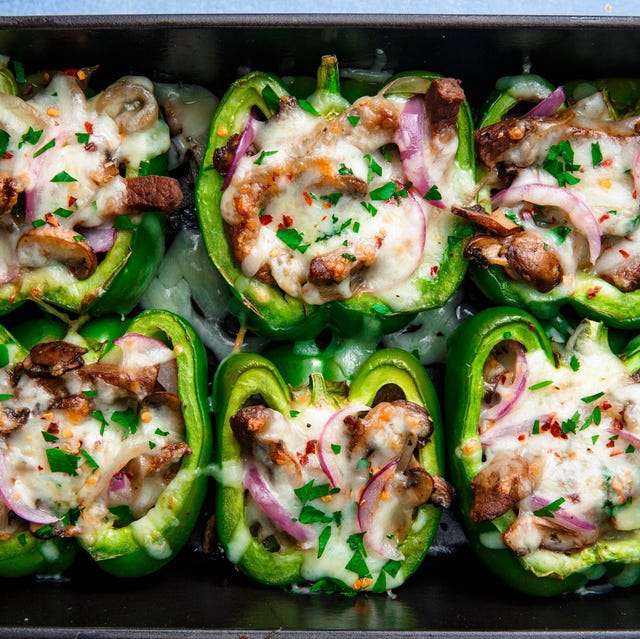 If a healthy diet doesn't actually taste like a diet? We're all in. These gluten-free recipe ideas have your back big-time when you're missing pasta, pizza, and other typically gluten-filled favorites. Gluten-free diets have becoming increasingly popular for a couple of years now (see here for what happens to your body when you go gluten-free), and the options for what to eat have followed suit. Before you dig into the recipe you're going to cook tonight, read why gluten sensitivities might be on the rise:

Back in the day we used to mill flour and use it for bread immediately to make all of our delicious baked goods. Today, there is a good chance the flour that is being used in most breads is pretty old. Nutrients in wheat tend to degrade super fast after being milled into flour, and much of the flour we use is also bleached and processed in a way that further degrades the nutritional content. That's why we're seeing this allergy crop up in the last few decades—it's the production of that cake, not your uncooperative stomach!
So now that we've taken the "why" out of gluten-free, let's get busy making some recipes that are so good you won't even miss the flour. The big win? You can still eat all the best comfort foods like mashed potatoes and there's a killer cheesy Brussels sprouts recipe in our round-up that you'll definitely want to try. We've got something for everyone here: fish, meat, poultry, vegetarian recipes. For gluten-free treat ideas, check out all our favorite gluten-free desserts.