20 Baileys Cocktails For Any Time Of Year
Here's how to add the Irish cream to everything from milkshakes to martinis.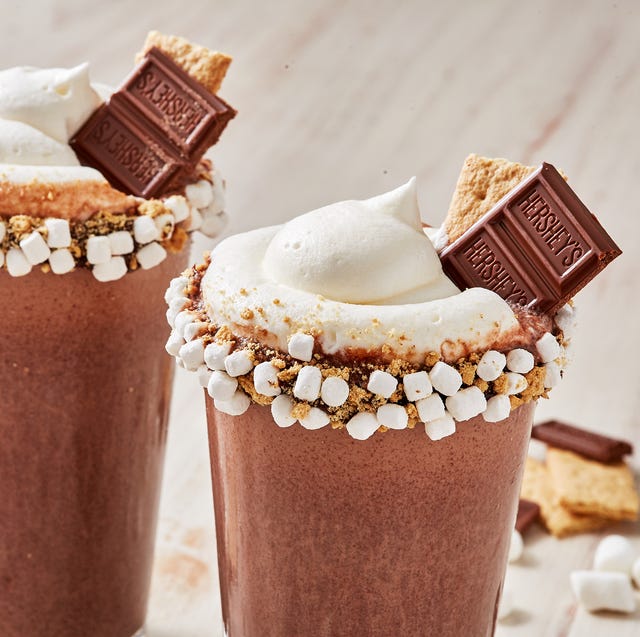 Whether you're looking for a St. Patrick's Day cocktail or a new way to add Baileys to a drink, we've got you covered. These Bailey's Irish Cream recipes are perfect for any occasion and strike the perfect balance between drinks and dessert. Get inspired by our 20 cocktails made better with Baileys.
If you're unfamiliar, the story of Irish cream dates back to the 1970s, when extra alcohol from Irish distilleries and extra cream from Irish dairy farms were combined with flavors like cocoa and vanilla to create the drink we know today. Though it was created in response to a surplus, now it's a liquor store, neighborhood bar, and home bar cart staple. Baileys is the tried-and-true option, though there are others if you want to branch out (or make your own!). it's traditional for springtime St. Patrick's Day, of course, but can also be enjoyed year-round (we explore its versatility by having both hot and frozen hot chocolate on this list). If you do want a bit of the luck of the Irish, go with a boozy shamrock shake, or really, any of our Bailey's milkshakes. Though it makes a great casual milkshake, it also classes up nicely, like in our chocolate martini or nutty Irishman.
Did we mention it's pretty much dessert in a glass? That's because it pairs perfectly with chocolatey or cookie desserts, like in our classic mudslide or milk and cookie shots. Use them to replace your after dinner sweet treat, or serve them alongside!