29 Fall Chicken Dinner Recipes To Add To Your Rotation
Recipes that'll give you good cluck all season.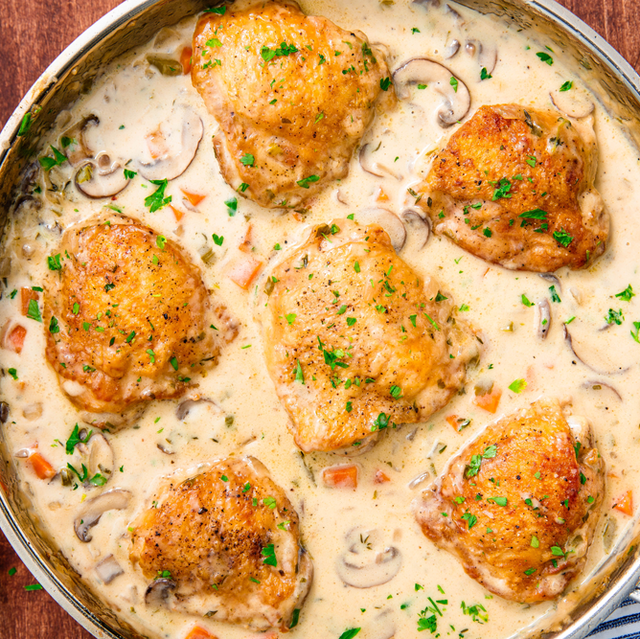 Being called a spring chicken may be a major compliment, but it's nothing compared to the snaps you'll get for serving up these delicious fall chicken recipes. From hearty Crock-Pot dinners to easy one-pan meals, these autumnal recipes will seriously up your poultry game. Looking for more ways to get inspired by fall? Check out these fall dinners, desserts, soups and appetizers.