28 Labor Day Desserts That Make Summer's End A Little Sweeter
Quick: Wear all the white and eat all your summer faves!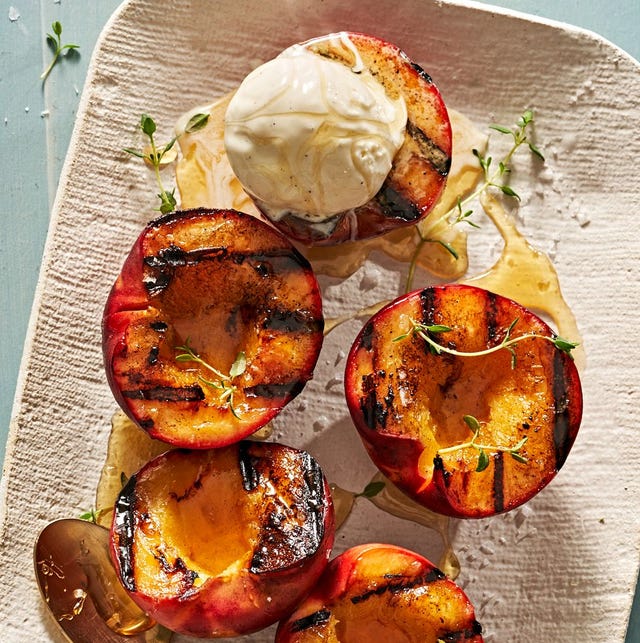 The end of summer can be be bittersweet. But here at Delish, we are all about focusing on the "sweet" this Labor Day with as many desserts as possible. And in true Labor Day fashion, these desserts—like raspberry-peach upside down cake, fruit popsicles, and blackberry pie—are low-effort, yet still wildly delicious.

Celebrate all the goodness of summer by highlighting still-stunning summer produce, like peaches, blackberries, and watermelon. If you haven't tried our recipes for grilled peaches, lemon-blueberry shortcakes, or bourbon peach pie, jump on those ASAP!

If you're craving those tropical flavors of a summer vacation, you'll really love our recipes for pineapple coconut cake, Key lime pie, and refreshing granita. Summer also means some pretty special camping trips, which require s'mores, of course. Try our s'mores cupcakes and s'mores icebox cake to bring you right back to the campsite.

Not ready to let go of summer? We hear you. Try out all of our favorite summer dinners, summer desserts, no-bake desserts, and beach drinks to tote along in your favorite cooler.

And if you're fully ready to plunge into pumpkin-flavored everything, we have more than a few fall recipes to help you out. Check out all of our fall cookies, fall cocktails, fall appetizers, and fall dinners to help you usher in the season. We're also pretty sure all of our favorite pumpkin desserts will make the end of summer a bit sweeter.