25 Classic French Desserts
Oh là là, nous aimons les desserts!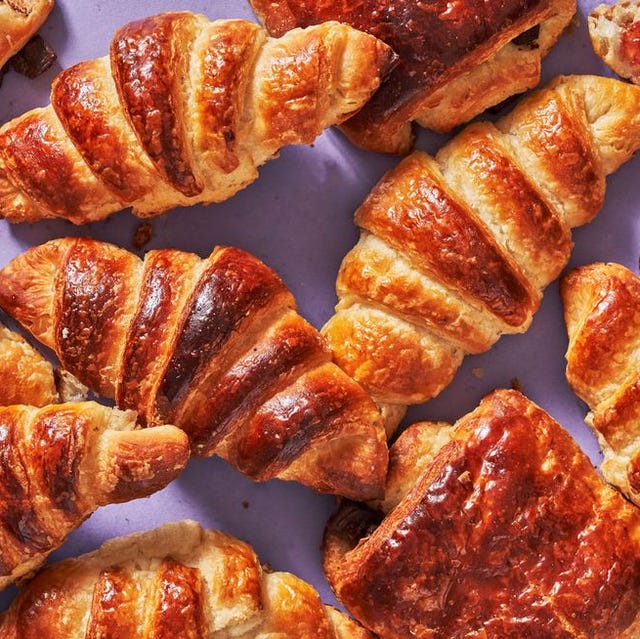 People watching along the Champs-Élysées,, museum-hopping in Provence, sunbathing in the Riviera… while you may not be easily able to get to France to experience all it has to offer, you CAN enjoy some of its most famous desserts right within the comfort of your own kitchen. Join us in getting inspired by these 25 recipes for your own kitchen journey from the French countryside to the "City of Light".
While French patisserie has a reputation for being finicky, our recipes are anything but! We're big fans of using shortcut methods to make recipes that would be largely impossible without industrial tools (like a croissant dough sheeter—think a pasta maker the size of a small car) totally do-able at home. For example, whereas regular croissants use a process called laminating wherein you endlessly fold your dough around a wide slab of butter to create those flaky layers, our recipe uses a borrowed pie crust technique that achieves something very similar, for half the effort! Ditto our recipes that use puff pastry, like our palmiers or tarte tatin. You could make your own, but when the frozen stuff is out there, why would you?
For all the hullabaloo about butter-and–chocolate-heavy French pastries, they actually spotlight a TON of fruit in their desserts. Recipes like cherry clafoutis or fruit tart are the best in summer, when the berries are beautifully ripe. In fall or winter, go with poached pears (they actually poach better if the fruit is underripe) or a tart or cake that celebrates Normandy apples. French desserts year-round? Mais, oui!
For more region-specific ideas, check out our list of Spanish, Mexican, Italian, and Greek dishes too.