34 Margarita Recipes To Get Your Tequila Fix All Year Long
Search for that lost shaker of salt, because you're gonna be in Margaritaville all year long with these recipes.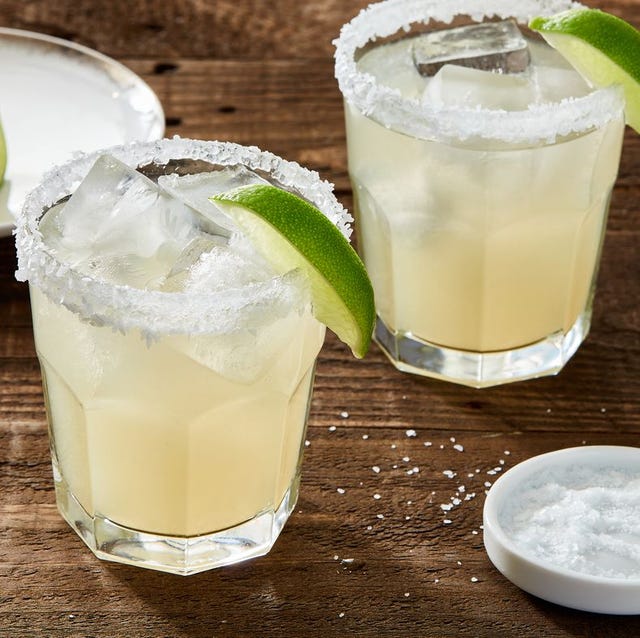 In the mood for a super-satisfying, refreshing bev? Personally, we can't imagine a better way to cool off than with an icy, cold, delicious margarita. One of our favorite summer cocktails, this classic drink can take on endless flavors and variations year round. Whether you can't get enough of frozen drinks or prefer a fruity cocktail on the rocks, we've gathered our best margarita recipes that you'll be sippin' on all year long.
What makes these margarita recipes the best, you may ask? No matter the occasion, time of year (mistletoe margarita, anyone?), or your booze of choice, there's a marg here for you. While we love a classic margarita (starring lime, tequila, and triple sec), we're also obsessed with fun, creative versions of the cocktail. Our icy margarita pops and boozy margarita watermelon are the perfect happy hour treat on hot summer days, while margarita Jell-O shots are a dangerously delicious party staple.
One of our favorite things about margs? They're quick and easy to whip up for a crowd, and are super simple to double (or triple) to serve bashes large and small. Some of these recipes can even be prepared ahead of time, making them a party-ready cocktail in minutes. Don't be afraid to get creative! We can't get enough of a classic salty rim, but using ingredients like coconut, like in our cottontail margaritas, or tajín, like in our peach margaritas, adds a kick of fun flavor and texture to your usual margarita.
No blender? No prob. While we love a frozen, blended drink, we've got plenty of seriously delicious on-the-rocks recipes, from a blueberry lemonade margarita to festive (and customizable) Jarritos margaritas. Can't get enough of the signature booze? Check out our best tequila cocktails for even more drink inspo too.