The Whole McDonald's Coffee Menu, Ranked
It's a lot of work, but someone's gotta do it.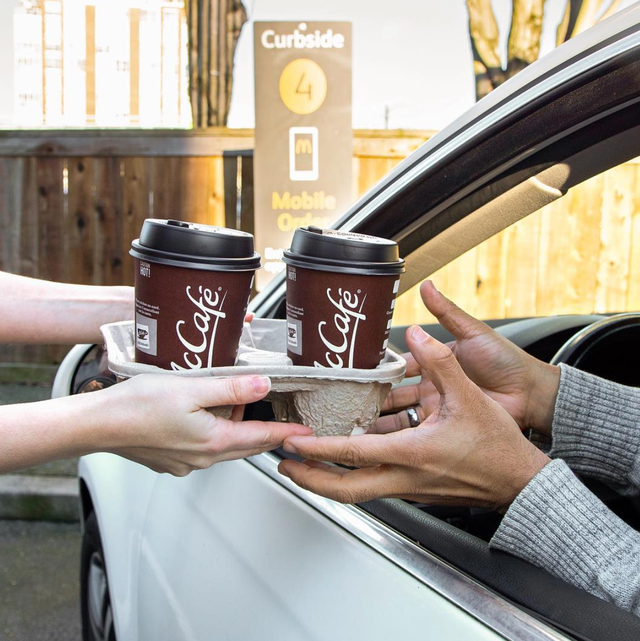 When it comes to coffee, you have a lot of options (duh). And while you may be the kind of gal who turns to Starbucks (or Dunkin') (or Tim Horton's) (or wherever), McDonald's is often overlooked as a go-to option. McDonald's McCafé coffee not only comes in many forms, but it also is absolutely up there as one of the best quick-service caffeine stops around. I'd be remiss if I also didn't mention that it's some of the best-priced coffee out there, too. From frappes and cappuccinos with sweet caramel or vanilla to thirst-quenching iced coffee, there's a little something for everyone.
And, if you're looking to level-up your at-home barista skills, check out our 25 easy coffee recipes—they pair perfectly with sour cream coffee cake, copycat McDonald's hotcakes, and these 23 savory breakfast ideas. We also have the best coffee beans, best coffee and espresso machines, and best coffee grinders to get you started.
So, sure, yes, keep at it with your PSLs and Frappes and Coolattas and such, but don't forget about McD's coffee when it comes to your mornings. Oh! And by the way, here they all are! Ranked from worst to best. From someone who drinks a lot of coffee. Like, a lot. Enjoy!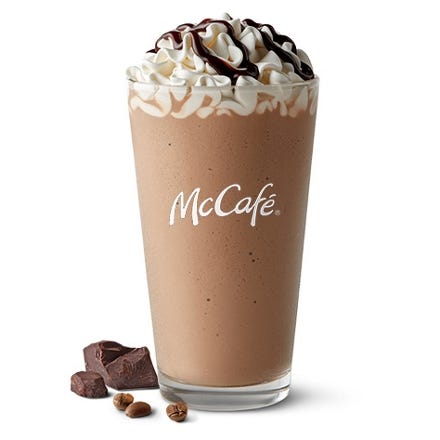 Despite the fact that this frappé is loaded with sugar (whipped cream! Chocolate drizzle!), its sweetness leaves something to be desired. I consulted with someone very well-versed in absurdly sweet iced coffee drinks (a man who drinks a Venti Mocha Frapp weekly, tbh) and he said he would never with this drink.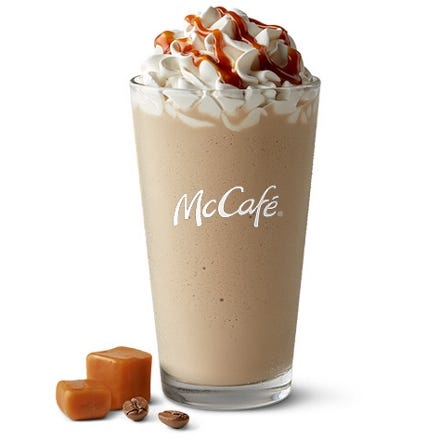 Same deal. You taste nothing but sugar.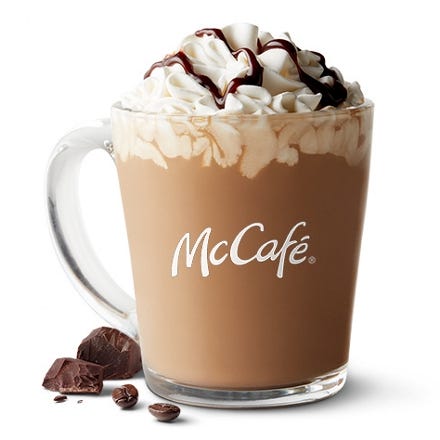 Whether it's the fact that all the other ingredients so overpower the espresso or that at the end of the day, there's really a lot going on here, who can say? The fact remains—it's busy.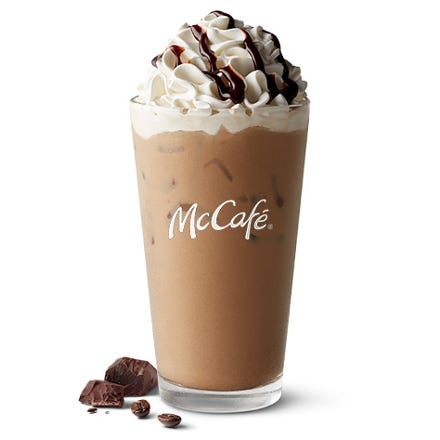 The addition of the ice makes the drink (and, therefore, the toppings/additions) a bit more diluted. The result? More of that same sweeeet coffee deal.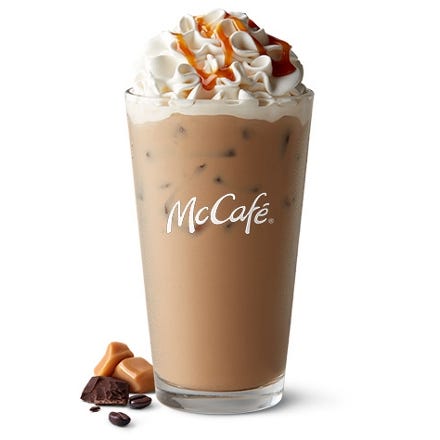 Points here because the caramel gives the espresso a candy-like finish.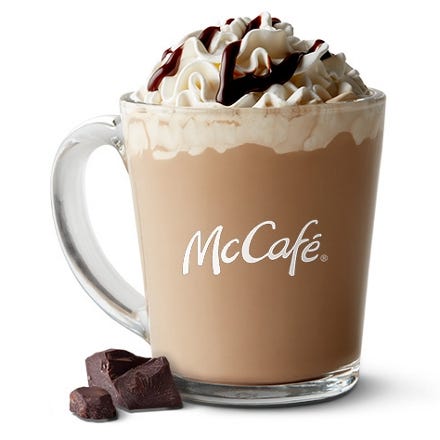 Listen. McCafé hot chocolate is a once-in-a-blue-moon experience. You won't be mad that you did it, but it'll stick with you long enough that you won't feel you need to do it again any time soon.
15
Iced Caramel Macchiato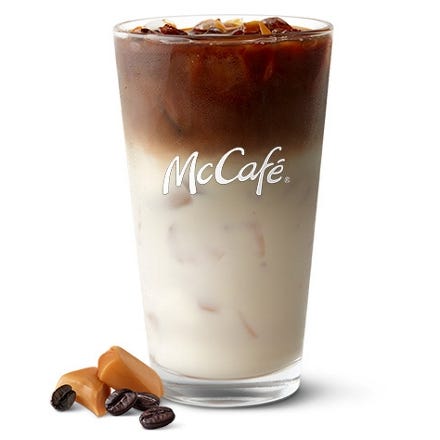 Here's where things start to get fun. Caramel syrup and caramel drizzle? Let's go.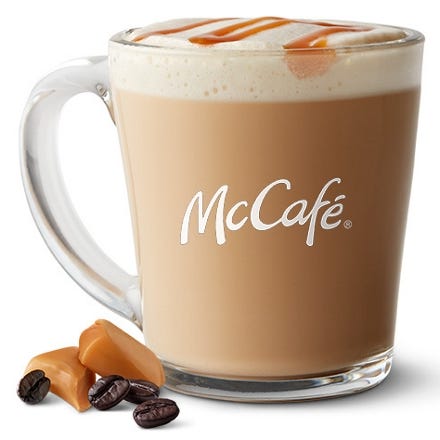 Maybe it's that I'm partial to hot coffee drinks (I know, I know, don't @ me), but there's something about the macchiato that tastes a bit nostalgic.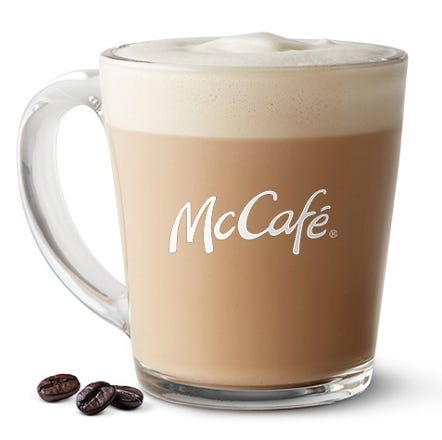 Arguably one of the simplest drinks on the McCafé menu, the cappuccino is indistinguishable from any others you might have gone to first.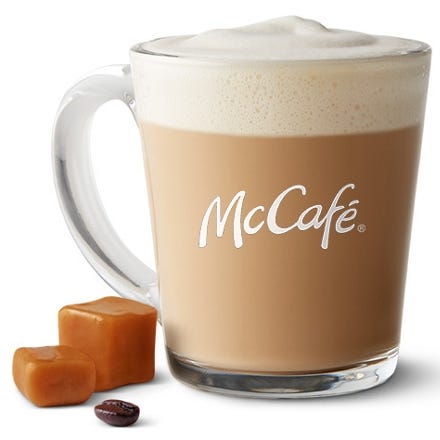 Aaand this is where you know you're having a McDonald's drink. The drink might still be simple, but the caramel color and flavor that is entrenched throughout is what tips you off.
11
French Vanilla Cappuccino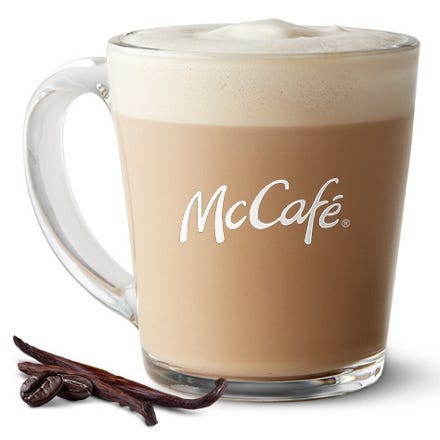 Less cloyingly sweet than the caramel, but still warm and fuzzy with a hint of sugar.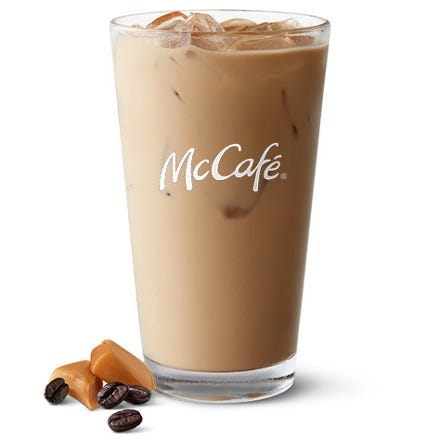 This drink tastes pretty luxe, honestly. And while it's not exactly good for you (28 grams of carbs), that's probably how McD's can accurately describe it as "buttery."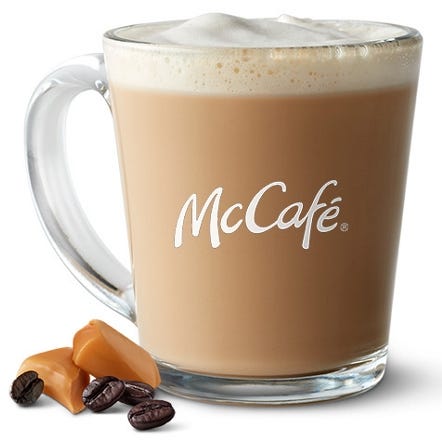 OK, I know I just said things were getting good, but the Caramel Latte marks where they get great. Even a small cup of the stuff is creamy and filling.
8
Iced French Vanilla Latte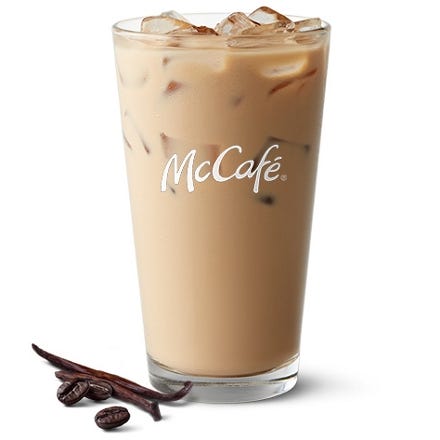 The depth and warmth of the French vanilla here is what makes this an all-year-round kinda drink. Trust.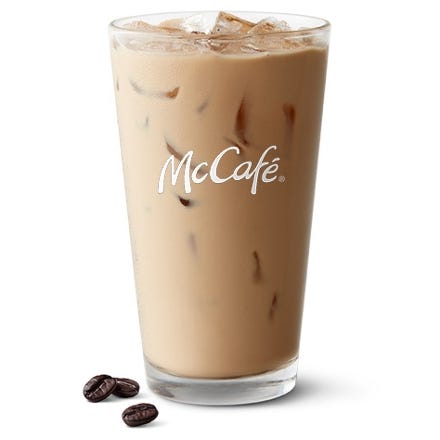 What I just said, but with straight-up OG coffee flavor.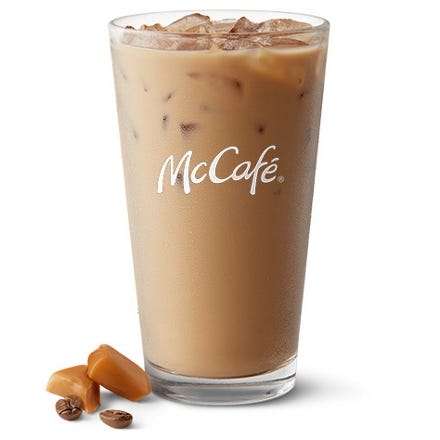 Sip-able springtime, essentially.
5
Iced French Vanilla Coffee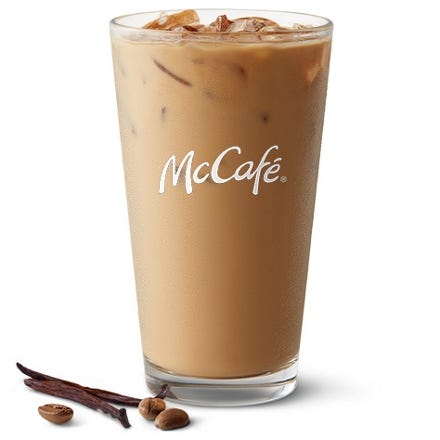 Light, flavorful, and just the perfect amount bad for you.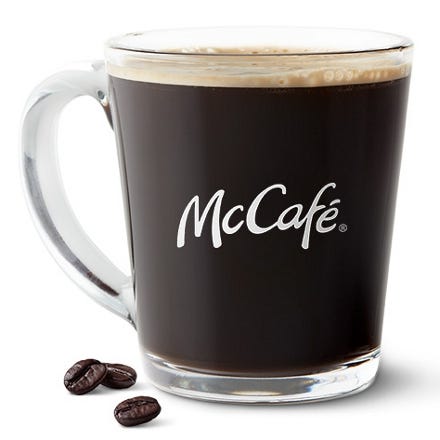 Americanos are divisive. I know this! And yet, when they are properly done, they are a bold hit-you-in-the-brain solution to all your morning problems. This—wouldn't you know it!—is properly done.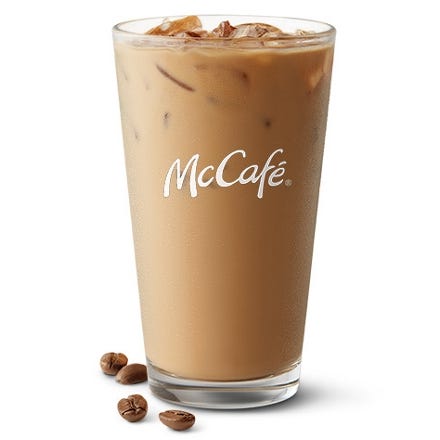 I was hesitant to rank everyone's obvious fav so high on the list (what can I say, I like to start shit), but the fact of the matter is, this iced coffee is yummy and essentially healthy. What more can you ask for?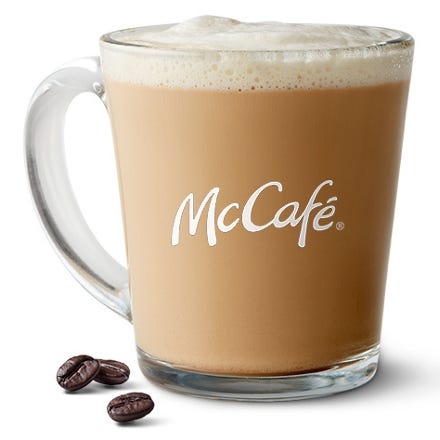 Exactly the way you want to start your morning—if you're a normal person who enjoys the delicious combination of coffee and frothy milk, that is.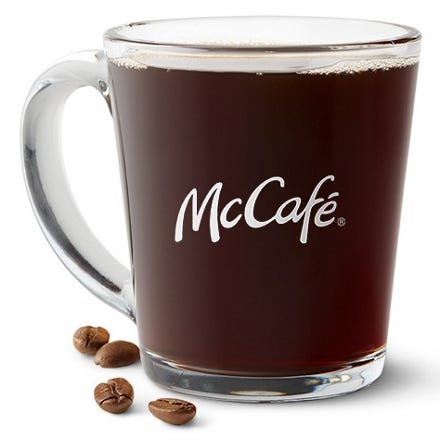 I see you sitting there rolling your eyes, but the stuff on its own is really good, you guys. It's smooth and deep and soul-warming and flavor to the faaace.