We're still weeks away from the return of Taco Bell's Mexican Pizza, and already it looks like the fan-favorite might have a little competition. Thrillist reports that Taco Bell is currently testing the all-new Cheesy Chipotle Chicken Flatbread at select locations in Charlotte, North Carolina.
At first glance, the new flatbread looks a bit like the Mexican Pizza, thanks to the ample serving of cheese melted on top. The two menu items even appear to be packaged in a similar box.
Ingredients-wise, the flatbread, which comes buttered up and toasted, is in a league of its own. According to Thrillist, the Cheesy Chipotle Chicken Flatbread is topped with flame-grilled, marinated all-white-meat chicken, Creamy Chipotle sauce, crunchy tri-color tortilla strips, onion, and a familiar three-cheese blend. And if you like it hot, jalapeños can be added.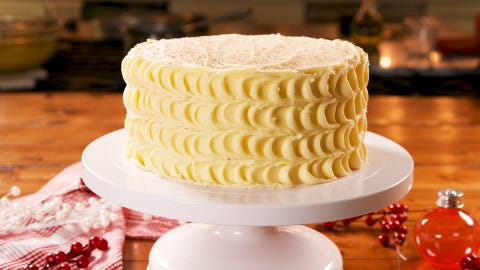 Those in the test market can pick up the Cheesy Chipotle Chicken Flatbread for $3.99. If you're feeling a bit famished, you can also order the flatbread as part of a $6.99 combo that also includes a Crunchy Taco and a large fountain drink.
It's unclear what the future of the Cheesy Chipotle Chicken Flatbread is outside of its test run in Charlotte, but if diners are impressed, there's a possibility that the dish could find a permanent place on the menu.
Danielle Harling is an Atlanta-based freelance writer with a love for colorfully designed-spaces, craft cocktails and online window shopping (usually for budget-shattering designer heels). Her past work has appeared on Fodor's, Forbes, MyDomaine, Architectural Digest and more.
This content is imported from OpenWeb. You may be able to find the same content in another format, or you may be able to find more information, at their web site.