12 Beautiful Edible Flowers for Decorating Your Dinner Plates
These gorgeous petals are a feast for the eyes, as well as the mouth!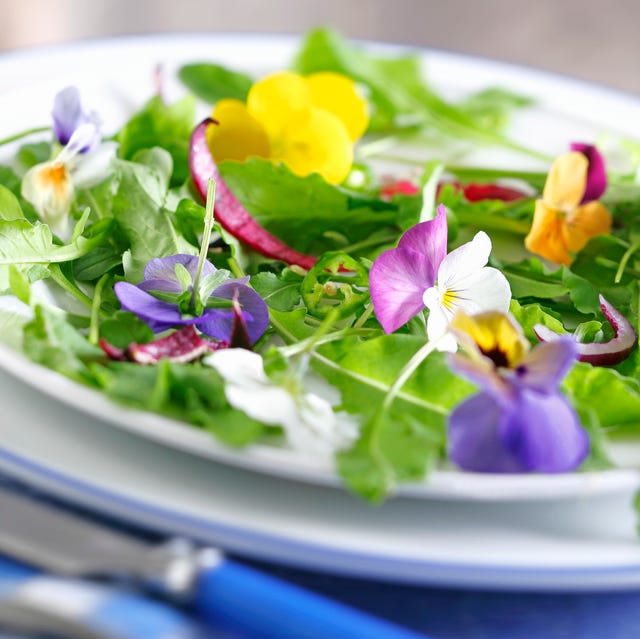 If you're the kind of host who feels like the dinner table doesn't look right without a centerpiece of fresh-cut flowers, we're with you. People eat with their eyes as much as they do with other senses, and a little beauty can make a simple meal extraordinary.
Well, you can enjoy the beauty of flowers not just on your table, but actually on the dinner plate! Edible flowers are an easy and pretty way to add color and flavor to a dish, either as a garnish, or even incorporated into the dish itself. And fresh flowers make a simple dish like salad, or an otherwise undecorated cakes into a guest-worthy serving.
Many edible flowers actually are easy to grow, too! You can tuck a few of these plants into window boxes or flower beds so you'll always have a steady supply. When choosing flowers from your garden, pick them first thing in the morning and when they've just opened so they look and taste their freshest. Gently rinse them off, let dry on a paper towel, and add to your dishes right before serving. Fresh flowers topping cakes and baked goods usually look fine for up to two days.
One very important note: If you're buying edible flowers, make sure they have not been treated with insecticides or fungicides. It's best to source them from your own garden or online companies that specialize in edible flowers. If you're buying flowers at a farmer's market, talk to the farmer to make sure they've not been sprayed. We would recommend avoiding flower shops, unless the shop specifically advertises that their flowers have not been treated.
Here are our very favorite edible flowers that are both beautiful and delicious: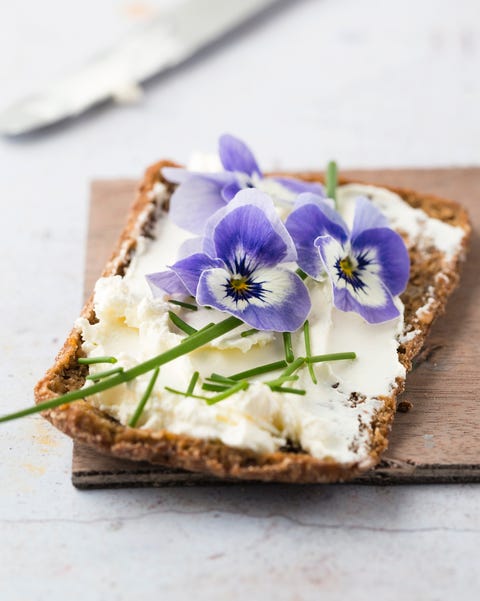 These charming annuals are so easy to grow! Snip off the flower heads and top cakes and cupcakes, salads, or freeze in ice cubes to dress up summer beverages.
Try them on: Buttermilk Cupcakes.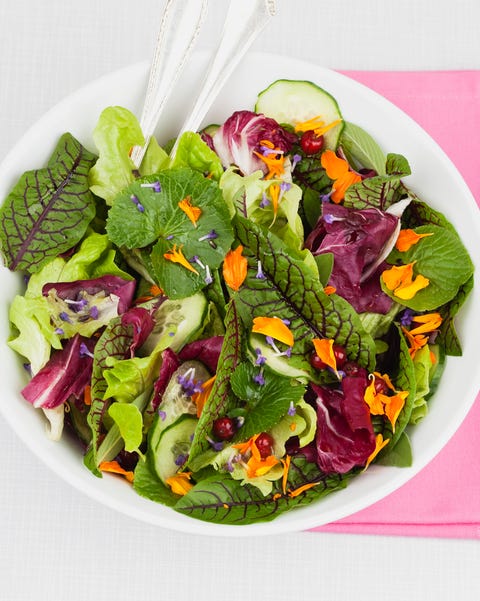 Signet marigolds have tiny flowers and beautiful feathery foliage. Add the flowers of this hardy annual to salads for a citrusy kick. Other marigolds are edible, too, but they have a stronger tang which more closely resembles tarragon. Best of all, they're very easy to grow!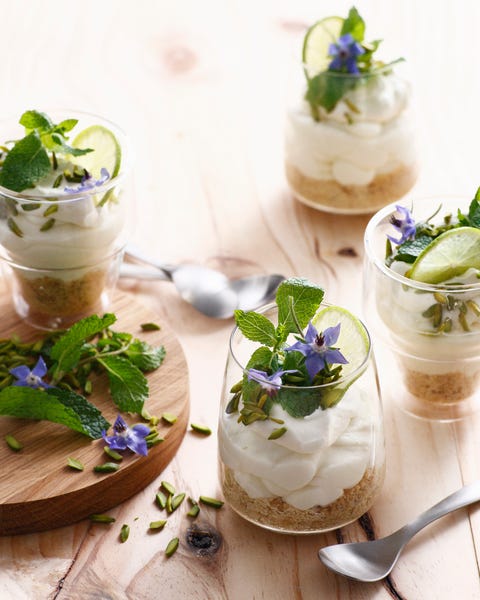 Cultura RM Exclusive/BRETT STEVENS
Getty Images
This lesser-known annual herb is easy to grow from seed and will self-seed readily for years in your garden — and they're great for pollinators. The charming blue flowers have a cucumber-y flavor and are amazing floated in lemonade and cocktails such as a gin and tonic. The leaves are edible, too, but not particularly appealing because of their fuzzy texture.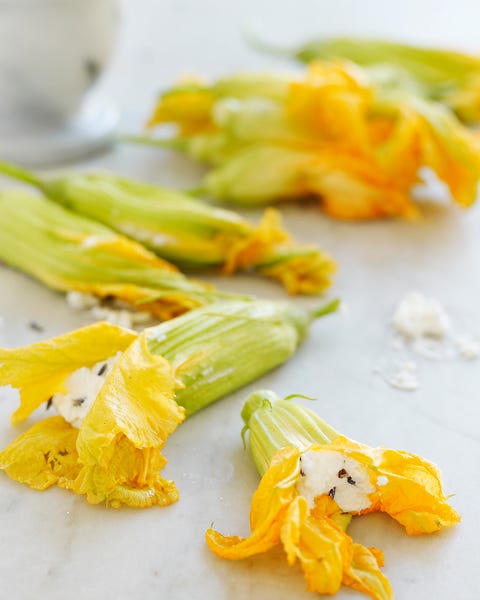 Alexandra Grablewski
Getty Images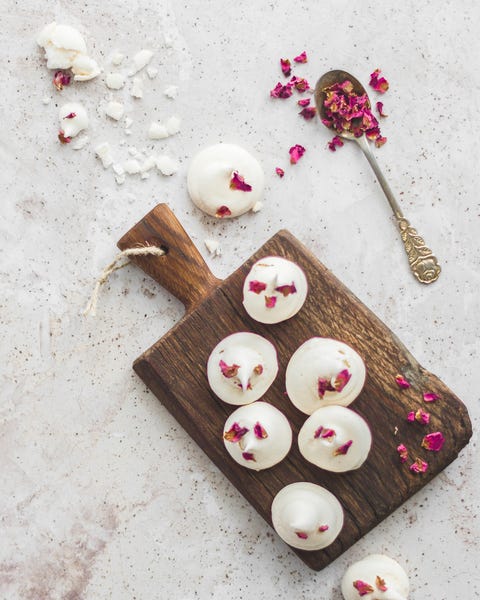 Aleksandra Saliszewska / EyeEm
Getty Images
The petals of the rose add a sweet or spicy kick, depending on the rose variety, to dinners, desserts or cocktails. Make sure they've not been sprayed before using.
Try it in: Pistachio and rose petal chicken pilaf.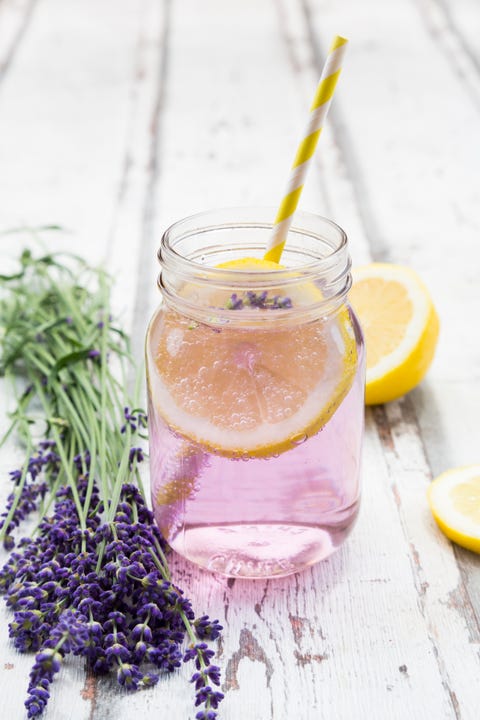 The flowers of this delightful perennial add a hint of floral sweetness to dishes. Use them fresh or dried in lemonade, scones, and cocktails.
Try it in: Lavender-Rosemary Lemonade.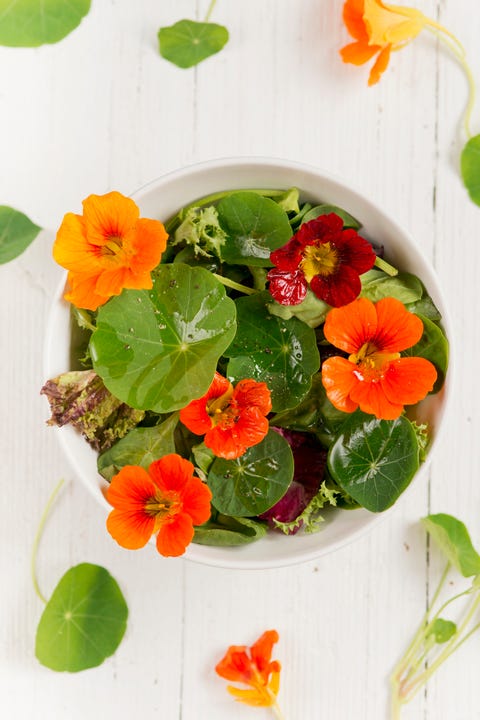 Nasturtiums are easy to grow from seed. Plant these annuals throughout the garden, then use the fresh leaves and flowers to add a peppery kick to salads. Even the seeds can be pickled and used as a substitute for capers!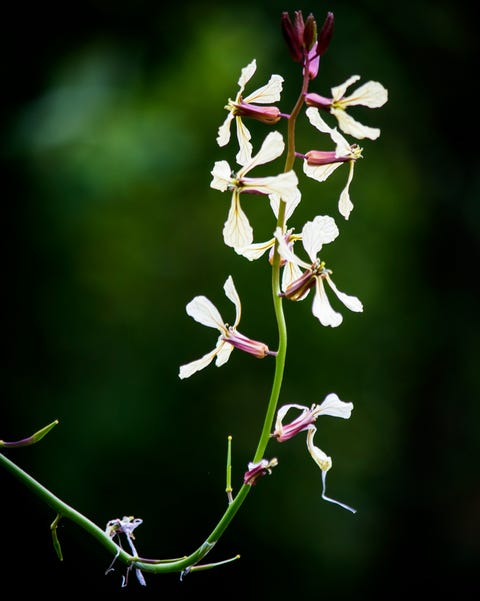 Gregoria Gregoriou Crowe fine art and creative photography.
Getty Images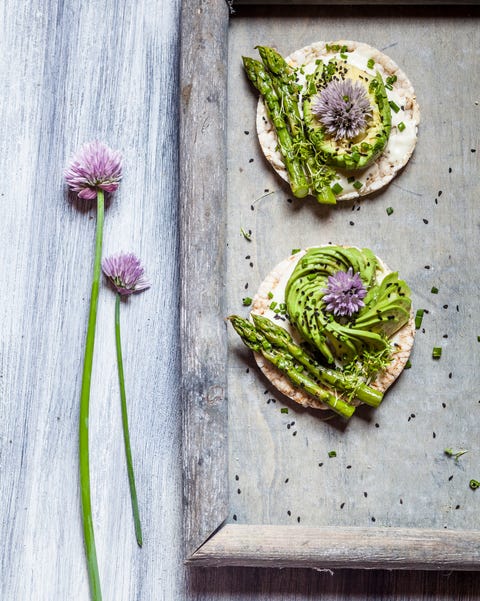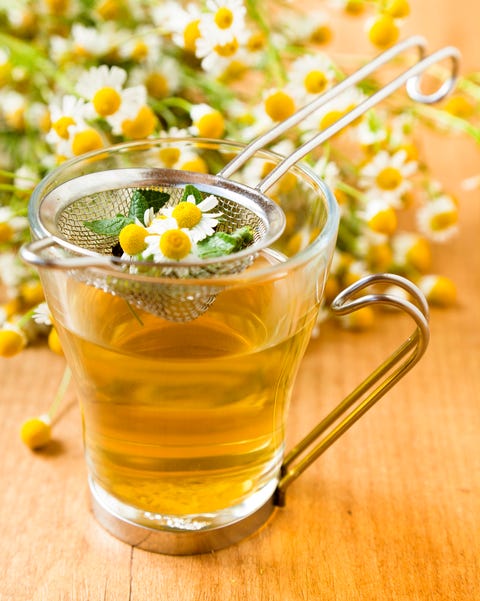 Grow English chamomile, the perennial type, in your garden, then use the tiny daisy-like flowers to steep fresh or dried for tea. They also make a beautiful cake garnish! But if you're allergic to ragweed, avoid this plant, which is related.
Try it on: Orange-Chamomile Cake.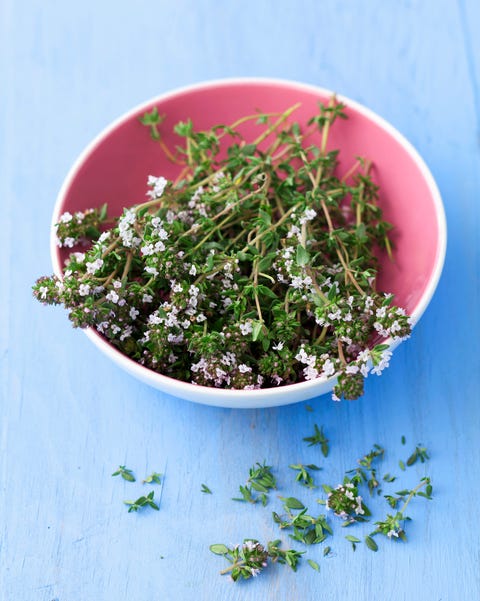 Of course, you know the tiny leaves of this perennial herb are edible, but so are the delicate flowers, which come in shades of purple, pink and white, and have a slightly milder flavor. Use them in salads, soups, or cheese spreads.
Use it as a garnish in: Orange-Thyme Old-Fashioned.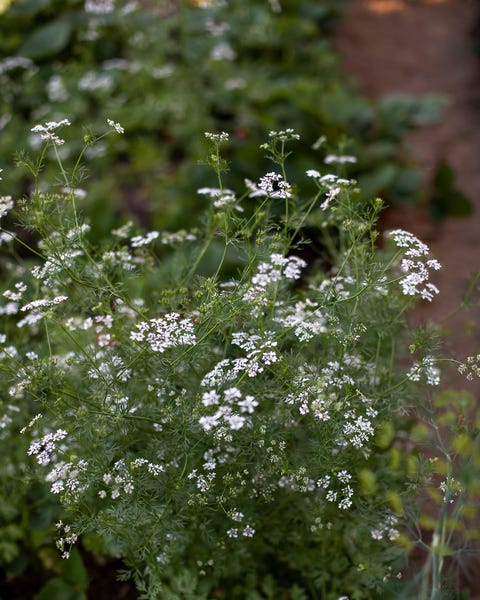 ©Tasty food and photography
Getty Images
Once your cilantro has bolted (or gone to flower), use the flowers to dress up salads and soups. If it's gone to seed, that's coriander; save for cooking or to plant again next year.
Try it in: Watermelon-Cilantro Lemonade.