This Was The Biggest Snack Trend The Year You Were Born
We totally forgot about some of these!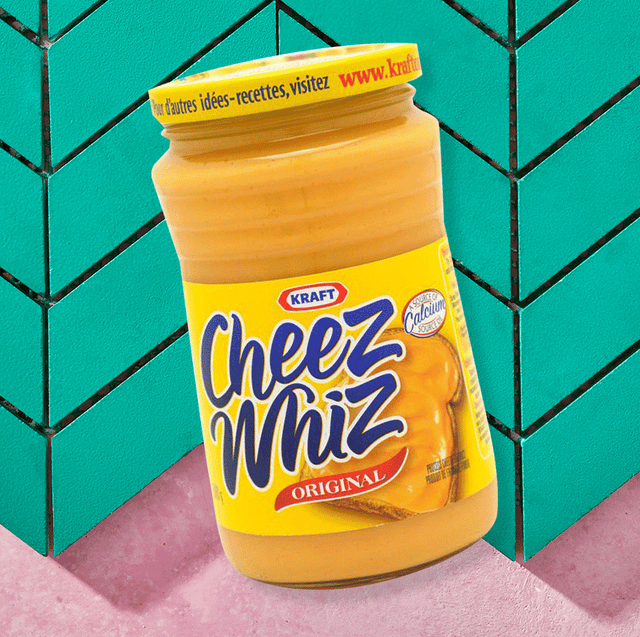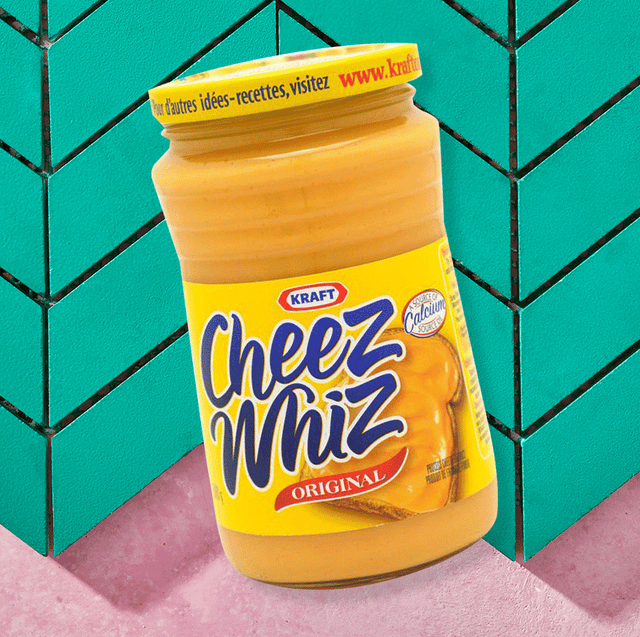 You can probably guess the snack foods that have been consistently popular throughout the years—chips, nuts, protein bars—but there have also been some crazes that stood out from the crowd (and you've probably long forgotten about them by now).
Curious to know which were the biggest snacking trends the year you were born? Here's the list. And maybe grab a snack before you start reading—you're bound to get hungry.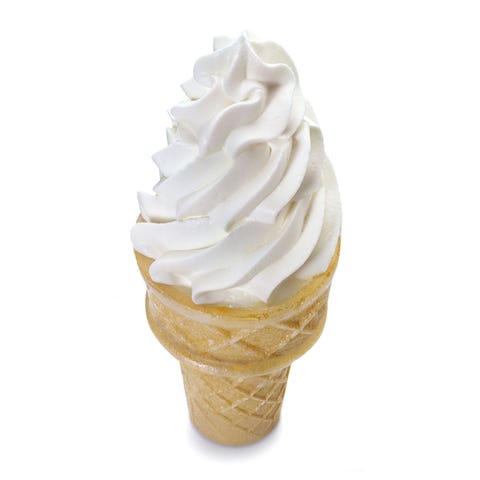 Lew Robertson
Getty Images
1940: Dairy Queen Soft Serve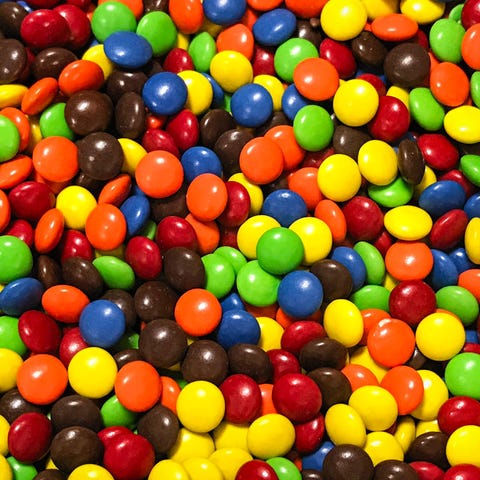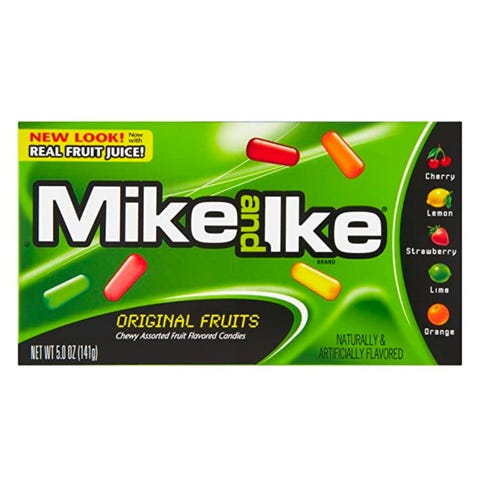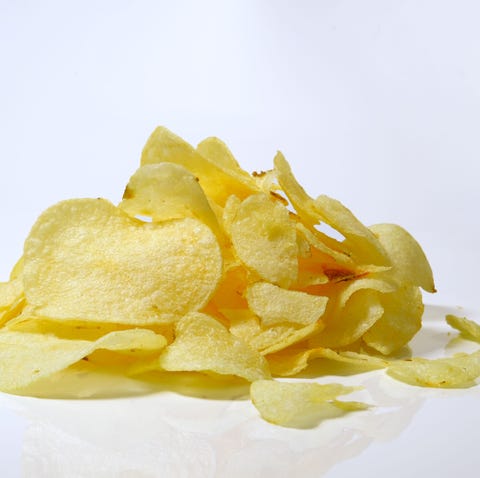 Chatpakon Poomuenwai / EyeEm
Getty Images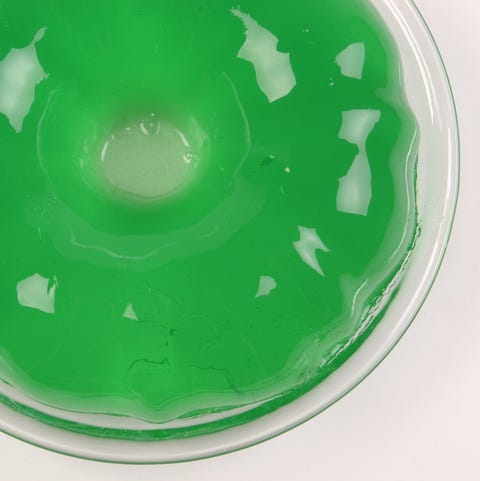 1944: Jell-O
Everyone's favorite gelatinous treat became popular in the early 1940s, largely because of war rationing. It remained one of the most popular sweet snacks until the 1980s.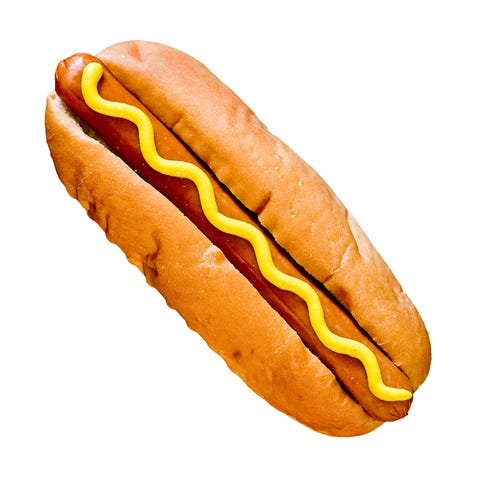 SEAN GLADWELL
Getty Images
1945: Hot dogs
Although hot dogs were originally a German cuisine, they became popular in America after being brought over by immigrants in the 1890s. By the 1940s, they were America's favorite barbecue food and were even added to the official menu of the White House.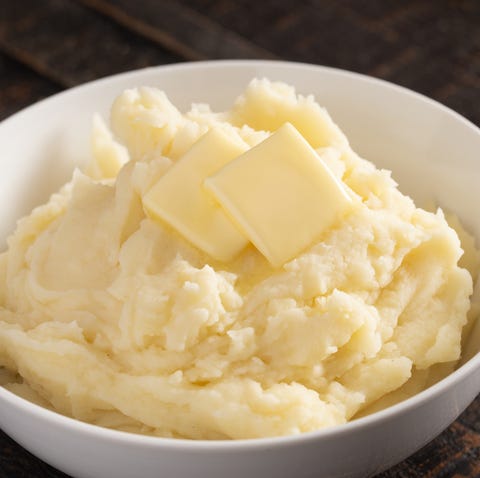 pamela_d_mcadams
Getty Images
1946: Instant mashed potatoes
Snacks were tight in the '40s due to food rationing for World War II, so even though instant mashed potatoes are usually considered a side, this McCormick & Company product became a common snack, too.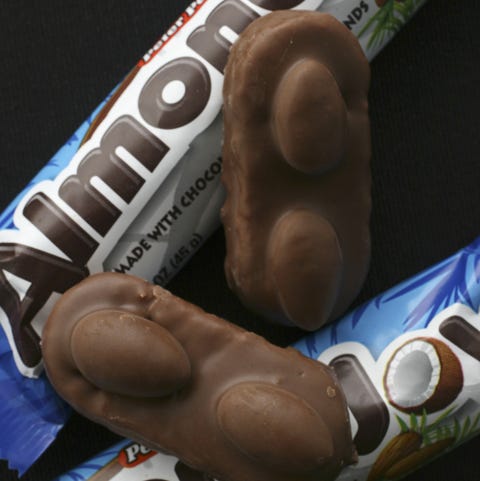 The Washington Post
Getty Images
1947: Almond Joys
Who doesn't love the taste of coconut, dark chocolate, and almond slivers in one bite? In 1947, Almond Joys became one of the biggest snack foods after launching the year before.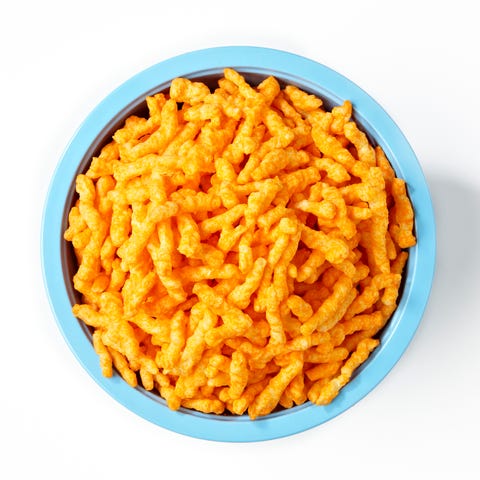 1948: Cheetos
Cheetos were invented by Fritos founder C.E. Doolin in 1948. Doolin credited the United States military for the invention of the cheesy snack chip, as they had advanced the technology of cheese dehydration during WWII.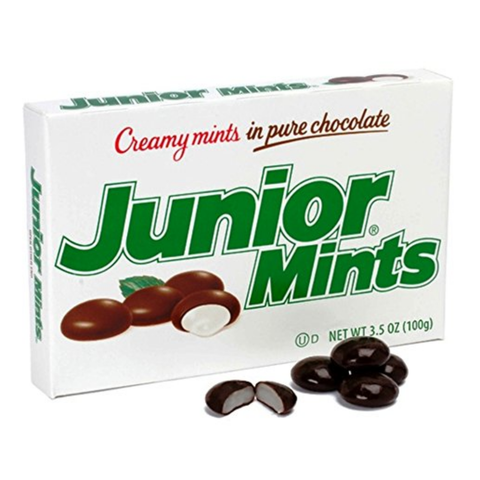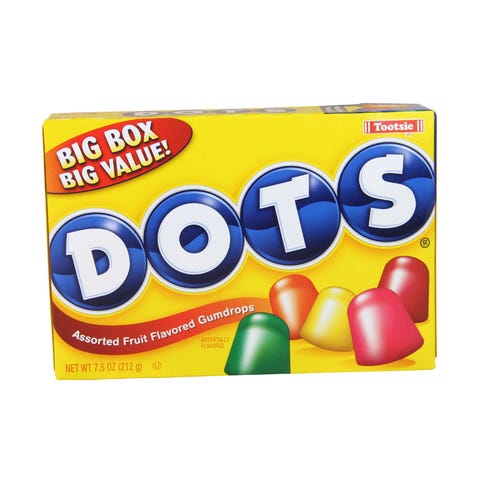 1950: Dots
Ahh… You remember those gummy little bright pops of color that seemed to become most useful for decorating gingerbread houses as the years passed. Well, Dots were the treat to eat straight out of the box in 1950.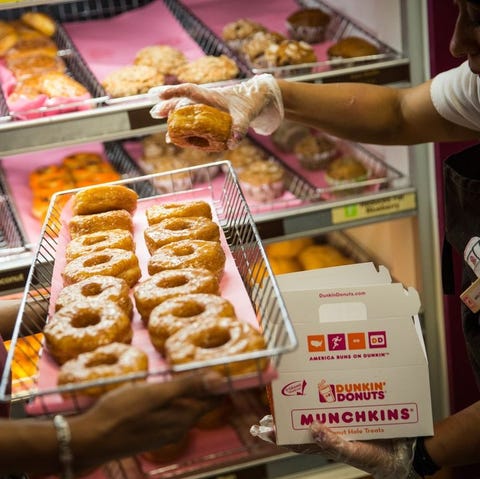 1951: Dunkin' Donuts
I mean, Dunkin' still makes a mean donut to this day. But back in 1951, a year after the company's inception, everyone was snacking on those frosted doughy delights when the munchies hit.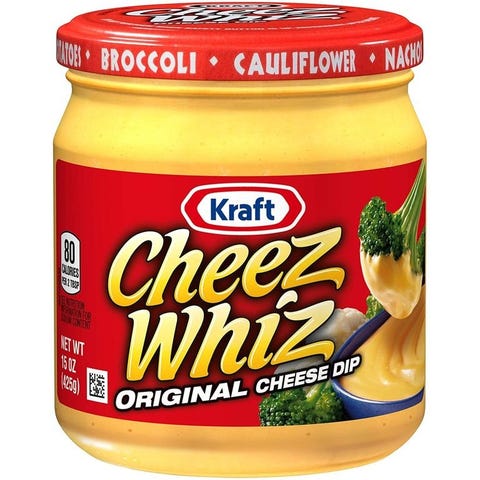 1952: Cheez Whiz
Developed by food scientist Edwin Traisman and sold by Kraft, Cheez Whiz became the processed, shelf-stable cheese sauce that everyone used to top hot dogs, chips, and more.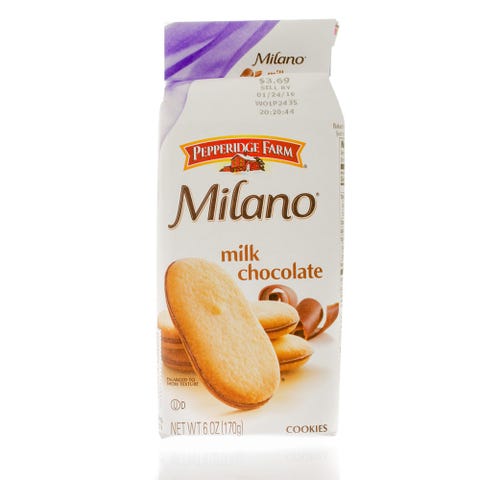 1953: Pepperidge Farm cookies
Pepperidge Farm expanded from a bread company to cookie moguls in the '50s. People were snacking on these babies all day long for their crispy texture and great flavors.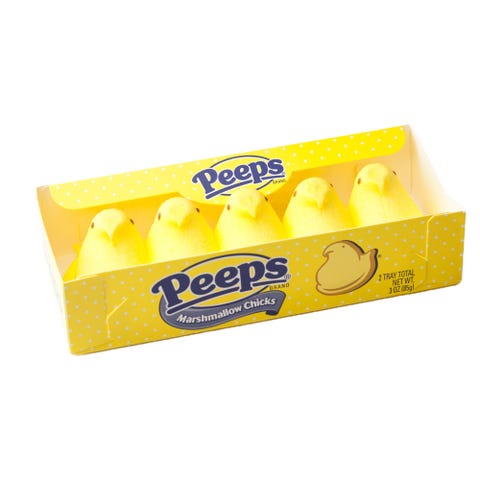 1954: Peeps
Today you mostly think of marshmallow Peeps around Easter, but in 1954, these cute, sugary bunnies were a more everyday sort of treat.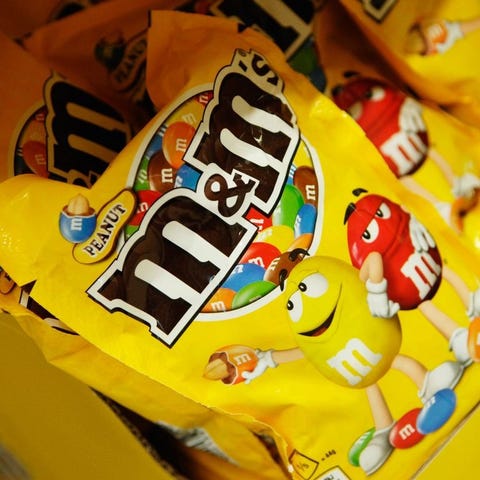 1955: Peanut M&Ms
M&Ms were the go-to candy back in 1948 after they had been used as rations during World War II. But by 1955, the newest hit was peanut—and for good reason, right?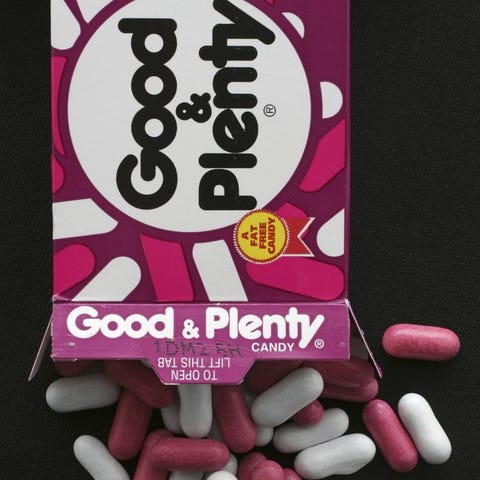 1956: Good & Plenty
These little bursts of licorice were super popular—but probably for advertising rather than taste. The "Choo Choo Charlie" character was spot on, as well as their jingle, "Charlie says, 'I love my Good & Plenty.' Charlie says, 'It really rings my bell!'"
1957: Refrigerated cookie dough
An easier way to bake cookies? Everyone was on board once refrigerated cookie dough came on the market.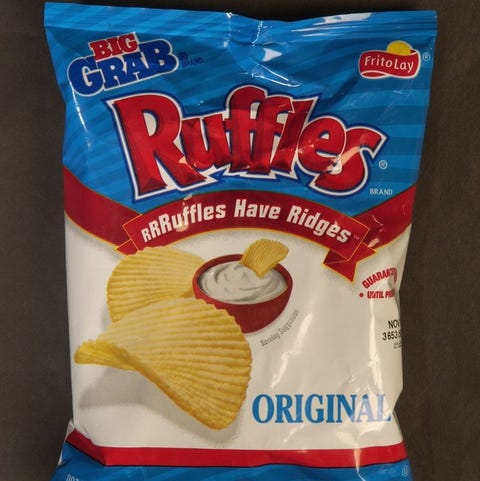 1958: Ruffles
Chips are the ultimate snacking food, and in 1958, the Frito Company acquired rights to Ruffles, which were a major hit for their fun ridged or "crinkled" shape and amazing taste.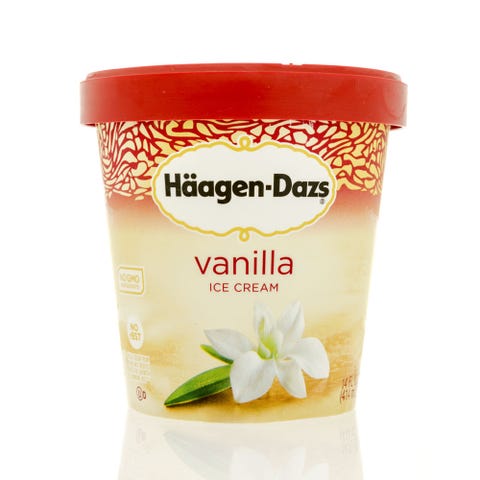 1959: Häagen-Dazs
Whoever said ice cream was just for dessert was wrong. Reuben Mattus started marketing the brand in 1959, and everyone was digging into it with a spoon to satisfy their sweet snack cravings.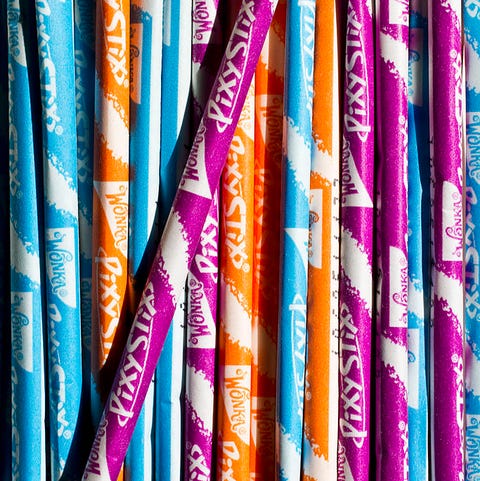 Jennifer Smith
Getty Images
1960: Pixy Stix
Sure, Pixy Stix are basically just drinking sugar. Straight. But it was also the "it" snack that started the crazy sugar craze in the '60s.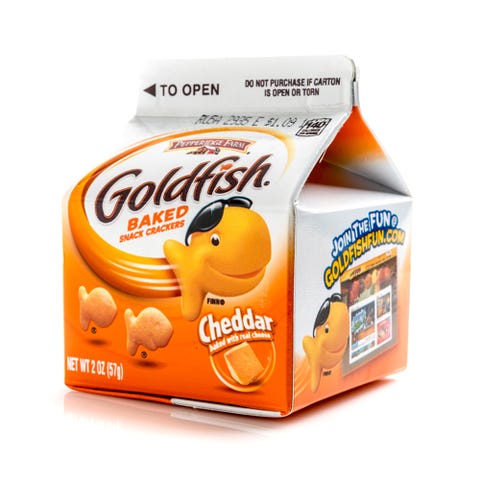 1961: Goldfish
Probably a universal favorite snack of all time, Goldfish were (and still are) the cheesy, fish-shaped cracker that every kid had in their lunch box.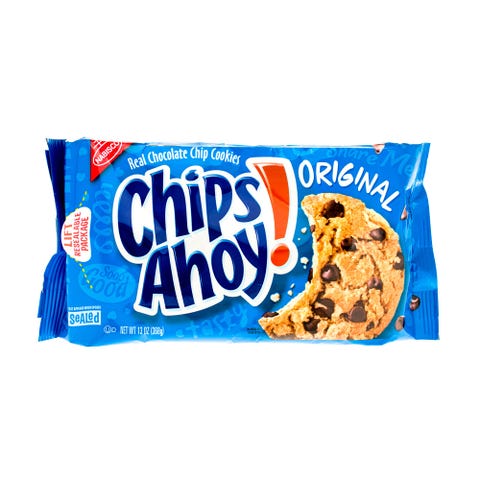 1962: Chips Ahoy!
These chocolate chip cookies were so, so good—and they still are. With a glass of milk, you couldn't think of a better pick-me-up back in the day.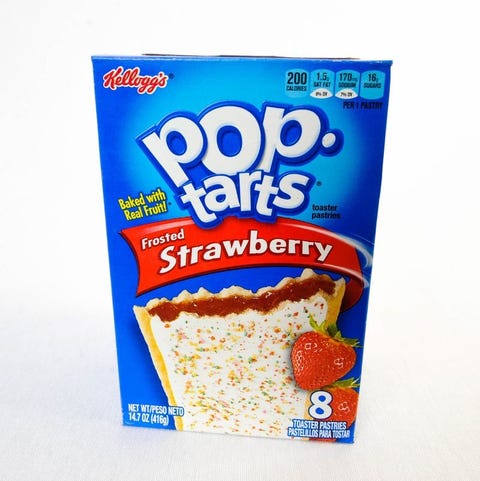 1963: Pop-Tarts
Oh yes—these were every kid's favorite food even in the '60s. And beyond snack time, they were satisfying for a quick breakfast or dessert.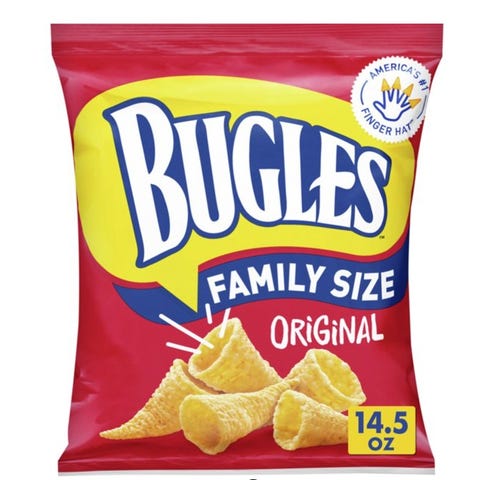 1964: Bugles
These cone-shaped chips had a great salty flavor and light, airy texture. General Mills really hit the mark with these crispy corn snacks everyone was munching on.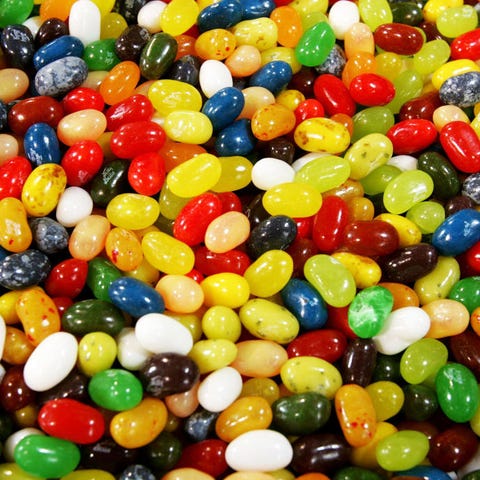 David Paul Morris
Getty Images
1965: Jelly Belly jellybeans
Originally known as Herman Goelitz Candy Company and Goelitz Confectionery Company (can't imagine how they ended up as Jelly Belly!), these colorful beans were the perfect gummy, sweet snack in a wide range of flavors.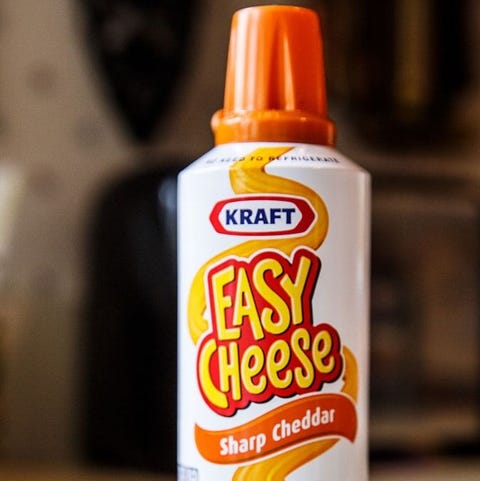 1966: Easy Cheese
Okay, so there was canned cheese in the '50s, but by 1966, Easy Cheese was the ~new~ spreadable cheese. This spray can cheese was the stuff all the "cool" kids would spray right into their mouths and eat straight.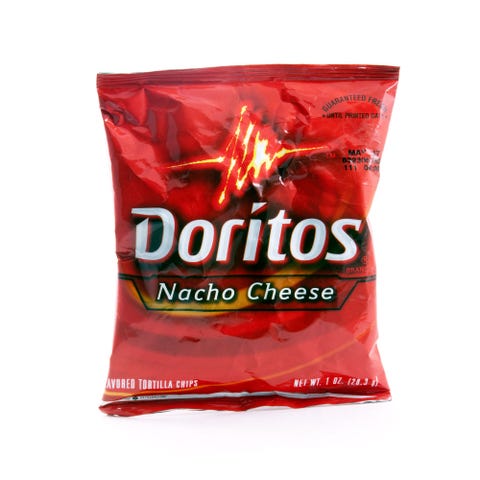 1967: Doritos
Doritos made a splash on the market in 1967, but not the way you know them now. They were much plainer corn chips until they added the iconic nacho cheese flavor in 1972.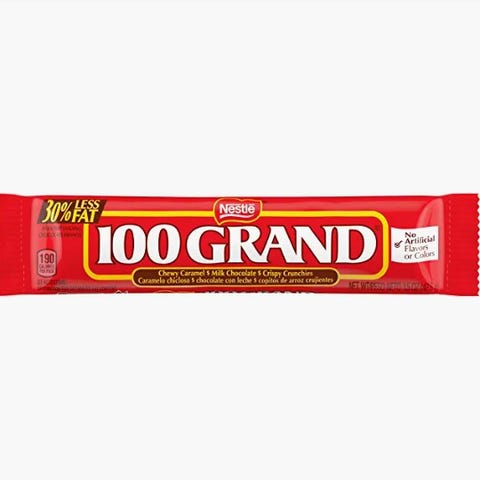 1968: 100 Grand
This bar was first known as $100,000 Bar, verbalized as "hundred thousand dollar bar," until 1985 or 1986. But the same flavor was there, thanks to the Ferrara Candy Company.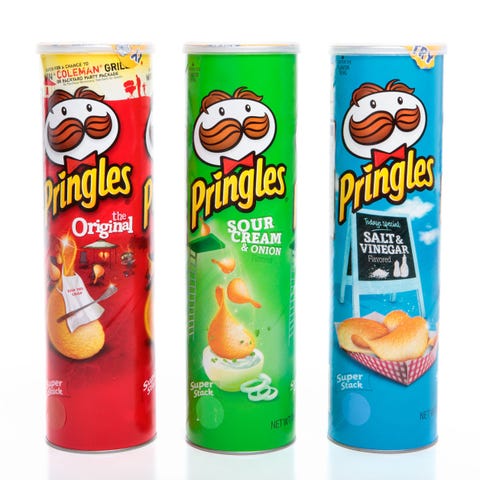 1969: Pringles
Procter & Gamble (P&G) developed your current favorite Netflix snack in 1967, and they really blew up two years later.