Here Are The Major Types Of Red Wine
Never get embarrassed in a wine store again!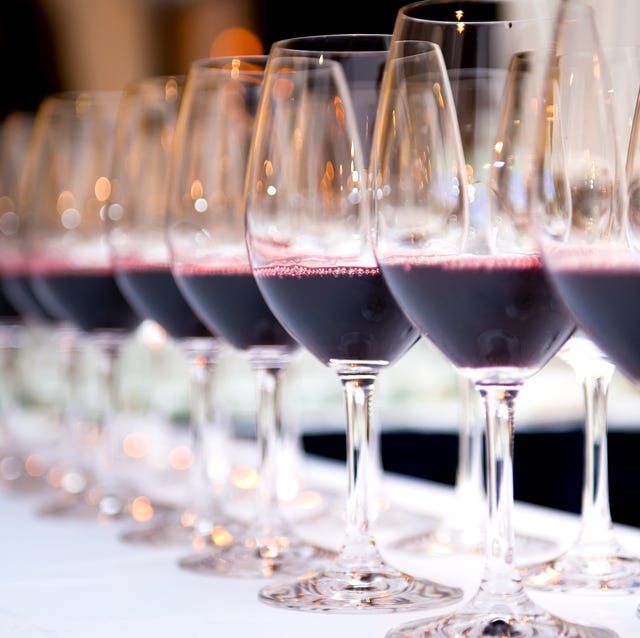 Alex Tihonovs / EyeEm
Getty Images
Remember that scene on The Office when Michael Scott takes a sip of red wine at a dinner party and says, "Mmm, that has sort of an oaky afterbirth?" It can be really tough to talk about wine, because the language around the liquid is full of jargon. With varietals and vineyards and vintages, tannins and terroir, it takes a whole lot of knowledge to sound sophisticated.
A great place to start is just identifying which wines you like. If you enjoy a glass of red but need some assistance figuring out which is which, here are a few of the major types you'll see over and over again. Find out how they taste, and which foods you should taste them with—so you'll sound just a little bit less like Michael at your next dinner.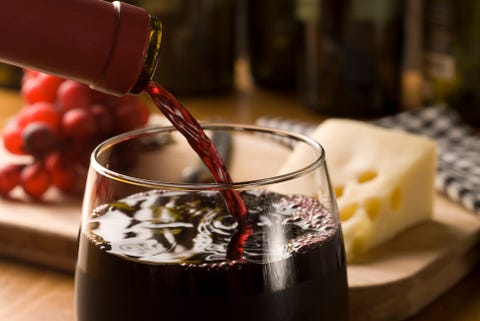 The most planted grape in the world is cabernet sauvignon, and it's a safe (yet sophisticated!) bet to order at just about any meal to please the whole group. While California Cabs can be a bit fruitier, and French Cabs a bit more herbal, a glass is always interesting to drink as you look for notes of cherries and currants, as well as spices.
Drink with: just about any meat, especially if it's fatty. A Cabernet Sauvignon would be delicious with a burger, short rib, or lamb.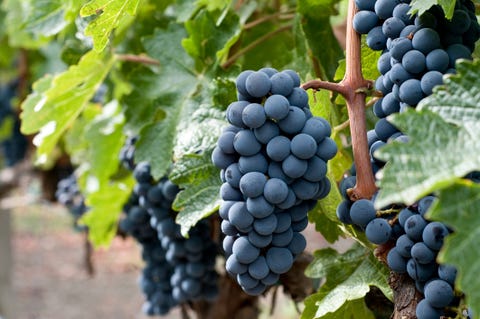 Bruce Shippee / EyeEm
Getty Images
Merlot is the second-most planted grape, and it's a great entry point for someone trying to get into red wine. The wine is really "easy" to drink, meaning it's fruity and yummy and won't make your mouth pucker up with tannins.
Drink with: poultry, like duck or chicken.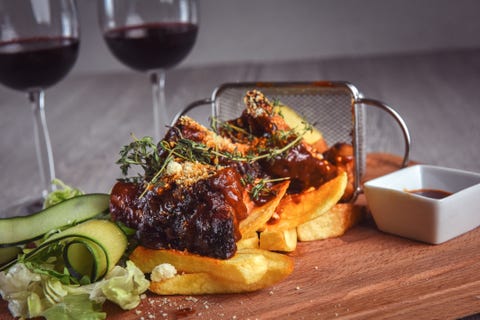 For some reason (the marketing campaigns of the 1990s), Zinfandels are often associated with moms. Which is OK! Moms are great, and they have awesome taste: Zinfandel is an interesting wine because the taste can really vary based on where it's grown, though it's usually nice and juicy and high in alcohol content. Imagine juicy, spicy strawberries that get you smashed.
Drink with: meats like pork ribs, or pizza and pasta dishes.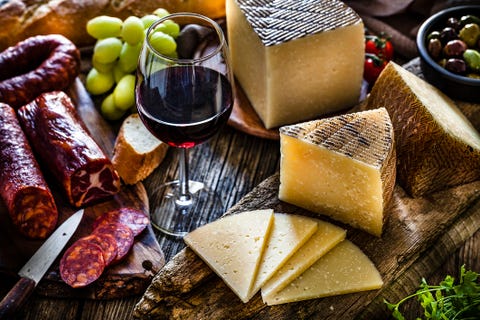 fcafotodigital
Getty Images
Called Syrah in France and other European countries, and Shiraz in Australia, South America, and elsewhere, this wine is just plain fun to sip on—it can be peppery, spicy, and bold, with the flavor of rich fruits like blackberry. Break this one out after a long day when you want to sit with a book and a glass of wine and really taste something.
Drink with: a charcuterie plate, because it'll play off all the salt and spice and subtle flavors in the cheese and meats.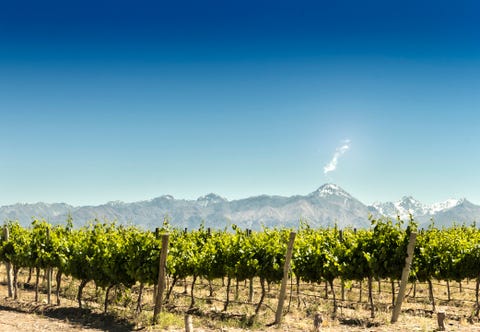 Edsel Querini
Getty Images
Though it's French in origin, most of the world's Malbec is now produced in Argentina so you may often see that country on its label. It's another easy drinking wine, with a deep purple color and plum or cherry flavors, ending in a hint of smoke. It's another crowd-pleaser.
Drink with: leaner meats like flank steak, or spicier food like Mexican or Indian.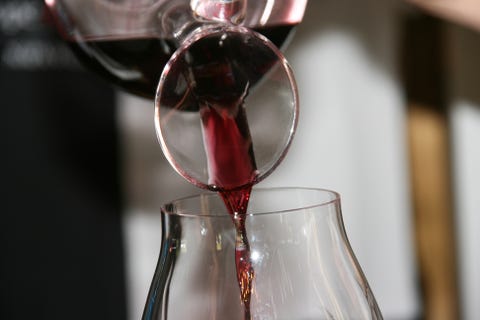 Image by Marie LaFauci
Getty Images
Among the lightest and most delicate wines with this hue, Pinot Noir won't punch you in the face like some reds can; it has a "light body" in the lingo and feels silky to the tongue. You might taste bright berries like raspberry or cranberry.
Drink with: sushi or salmon. Yes, you can drink red wine with fish!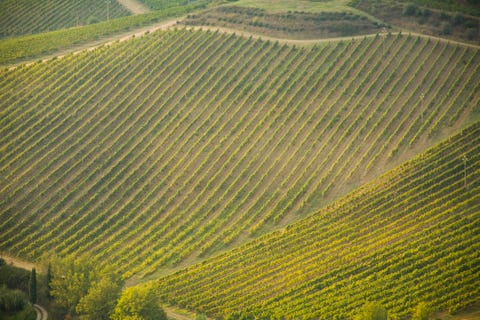 David Epperson
Getty Images
Ciao, vino bello! Sangiovese is the biggest red grape in Italy and is associated with Tuscany—specifically, Chianti. Here's a wine that will do weird things to your mouth, as the acids will make it water and the tannins will stick to the sides. You might also taste tobacco, soil, and pepper. There's a whole lot going on with this one!
Drink with: pizza and pasta. Of course!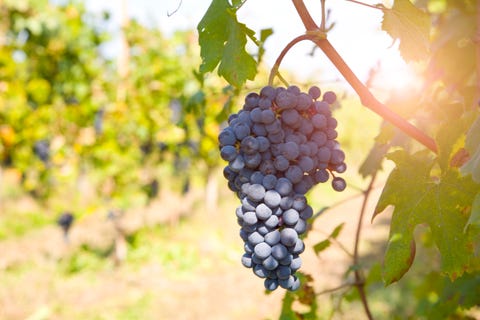 Another Italian favorite, Nebbiolo also has strong tannins and tons of acid. It's a tricky wine, as the light color belies the insane flavor coming to smash you. It's grown in northern Italy and is the grape behind the infamous Barolo and Barbaresco. The flavors of this wine get more interesting and complex as it ages, which is why it's a great one to splurge on... and then save for a special occasion.
Drink with: gamey, fatty meats like wild boar, goose, duck, pork shank. Basically, this is what you'd drink if you'd just won a battle in the Middle Ages and were enjoying a celebratory feast.