5 Foolproof Turkey Rubs
Bland birds will be a thing of the past.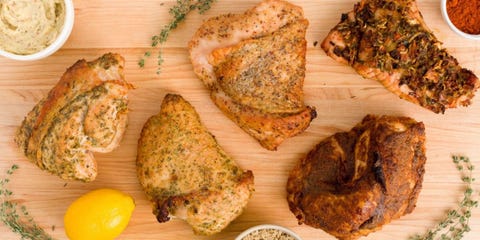 For many of us, Thanksgiving is the one time of year you roast a turkey. That's a lot of weight to put on one dish, and as a result, the whole process can get overly complicated. Do you brine? Tent? Baste? All of the above?! We know most people will try anything to ensure their turkey is juicy and full of flavor.
The whole process can be intimidating, but it absolutely doesn't have to be. It is just as easy as using one of these fool-proof rubs—which can be conquered in five minutes or less, for reals—massaged onto the turkey, thrown on a roasting pan and baked at 350° until your meat thermometer reads 165°F. Boom! Done. (Each rub recipe works for a 14- to 16-pound turkey, but you can easily scale it.)
Once you've tried some of these, we encourage you to try making your own with your favorite flavors! And once your rub is perfect, that will give you plenty of time to focus on your holiday sides, or pour a drink and toast to your awesomeness.
Used one of these rubs? Let us know how it came out in the comments below!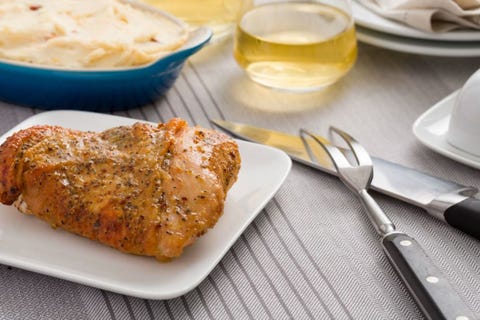 Zesty Italian seasoning mix is good for so much more than semi-homemade dressing, and this is proof. Just mix two packets with two sticks of softened butter. Then rub it all over your bird. Really. That's it.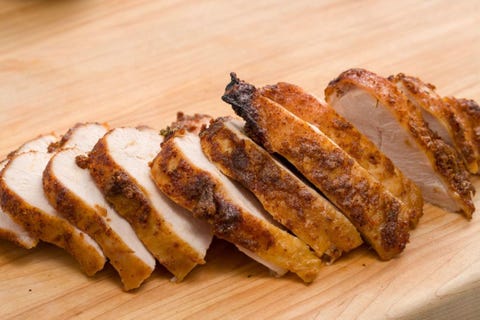 As the turkey roasts, the brown sugar caramelizes and creates a crisp crust that will make you seriously question why you don't eat BBQ'ed bird year-round—unless you're from Texas, in which case you probably are, so mad respect to you, friend.
Mix two sticks of softened butter with 5 tablespoons brown sugar, 2 tablespoons paprika, 1 tablespoon onion powder, 2 teaspoons salt and 2 teaspoons chili powder. (If you're using salted butter, you probably don't need the additional salt.)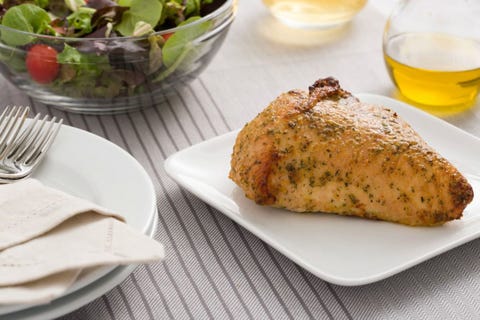 Further proof that ranch makes everything better—especially turkey. The garlic-meets-buttermilk blend pairs perfectly with Thanksgiving's classic sides (mashed potatoes, stuffing, even sweet potato casserole) without competing with the other flavors on the table.
Mix two sticks of softened butter with two packets of Ranch seasoning mix. Need more guidance? We'll walk ya through it in the full recipe.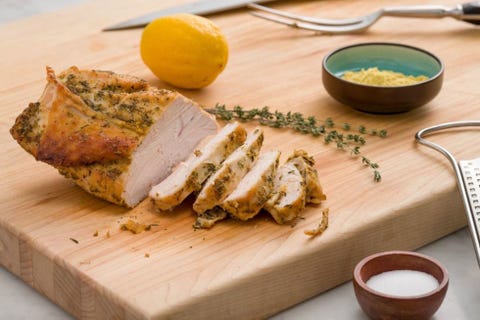 If you love the tanginess of citrus-basted chicken, you're going to be obsessed with this rub. Plus, a little lemon zest just makes everything seem fancy.
Combine two sticks of softened butter with two tablespoons ground mustard, the zest from one lemon, three teaspoons oregano, two teaspoons thyme and one teaspoon salt.
Roasted Vegetable Turkey Rub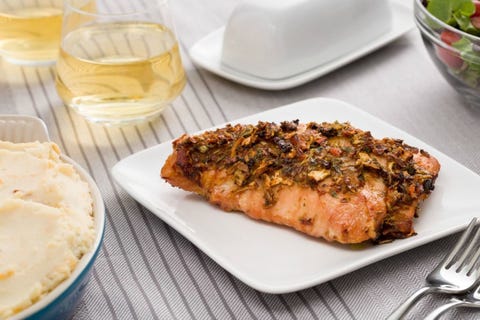 If you've overstocked your pantry with vegetable dip mix (hey, you never know when someone might come over—you're an extremely likable person!), you now have another use for it: Blend two packets with two sticks of softened butter for a veggie-topped turkey that adds a little crunch and zesty flavor to the entree.

Kevin Peralta/Ethan Calabrese
Add this chart to Pinterest so you can remember it when you're ready to try the best turkey of your life.