33 Insanely Delicious Stuffing Recipes To Make This Thanksgiving
A Thanksgiving meal isn't complete without stuffing.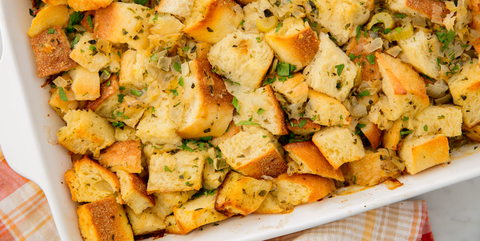 No Thanksgiving table would feel complete without a massive dish of carb-filled stuffing. These stuffing recipes range from classic to fruity to savory and everything in between. Obviously, they pair perfectly with any type of turkey. All set on the turkey and stuffing, but need a a sweet sauce to jazz them up? Try any of these homemade cranberry sauce recipes to complete your spread this holiday. And don't forget the mashed potatoes and gravy!