36 Mini Thanksgiving Treats For When You're Too Stuffed For Pie
This is how you eat multiple desserts in one sitting.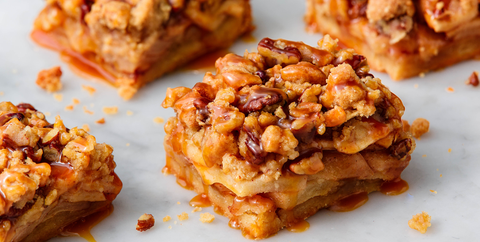 Pie is a must, but just like wedding cake, it doesn't have to be the only dessert on the table. Pack as many treats as possible into your Thanksgiving spread with these recipes for mini Thanksgiving treats. This way everyone gets a little taste of everything. Or, if you go overboard on the savory stuff, you can still have dessert without feeling too full after—another perk of bite-sized desserts!