If you've never tried the ketogenic diet, it can seem intimidating and intense. Before our test kitchen started churning out recipes for things like cookie dough fat bombs and bacon-wrapped keto meatloaf, we had a lot of questions. How many carbohydrates is too many? Is fat really that good for you? Also, WTF is a fat bomb?
We got answers to all of our questions from our keto coach, Lara Clevenger, R.D., of TheKetoQueens.com, and with her guidance, we created a 21-Day Keto Plan and a cookbook to go along with it: Keto For Carb Lovers. It's in-depth and comprehensive and filled with 100+ delicious recipes. But if you're not ready to commit to three full weeks, don't worry. We've got you covered.

We've gathered the most helpful and essential information from the cookbook and developed a simpler, more approachable guide that you can download right now, in seconds—for only $7.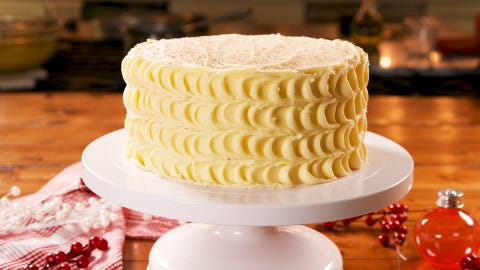 With it, you'll get:
A basic rundown of going keto
Tips for how to ace your first week
A complete guide to keto-approved ingredients (as well as a list of foods you should avoid)
Quick, low-carb snack ideas
Keto swaps for your favorite carb-heavy foods
12 meal prep recipes to get you through any week
We've included some of our favorite recipes for breakfast, lunch, dinner, and dessert. Think: Ham & Cheese Egg Cups, Antipasto Stuffed Chicken, and Chocolate Peanut Butter Fat Bombs. Plus snacks! Like Brussels Sprouts Chips and Pizza Cloud Bread.
Bottom line: The food is insanely delicious.
Lauren Miyashiro is a contributing recipe developer at Delish, and our former Food Director. She graduated culinary school in 2016 and mastered the art of the crunchwrap in 2017.
This content is imported from OpenWeb. You may be able to find the same content in another format, or you may be able to find more information, at their web site.